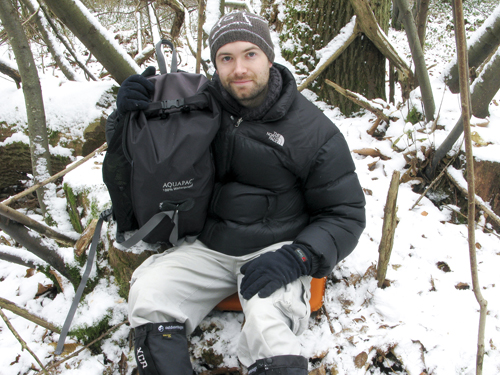 This week: One last bit of catching-up… A couple of recordings in which I make the most of the weather and finish off the last of my 2010 shoots.
Before the snow disappeared, back in November, I headed out into my local woodland to film a product review video, in the usual behind-the-scenes fashion.  It all worked out well eventually – despite nature's attempts to thwart my plans!
My final recording of last year saw me returning home after photographing a large family dinner party and a man with bagpipes on New Year's Eve. In spite of still having a cough, I just about managed to get my words out.
Some quick links to things mentioned today:
Music featured in this episode is courtesy of Matt Stevens. You can check out more of his work here.
Podcast: Play in new window | Download
Subscribe: Apple Podcasts | Android | RSS
Category: Family occasion photography, Location photography, Podcast episodes, Product tests and reviews