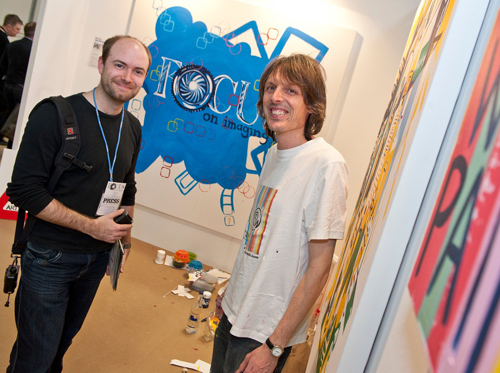 This week: It's the last of my Focus On Imaging interviews, and I'm also talking through the preparation of prints for a client.
Simon Whitcomb is a south coast UK artist; he was at Focus On Imaging, creating some wonderful pieces for visitors to see and enjoy. We caught up, to talk about the parallels between his work as an artist and those of a photographer.
When it comes to supplying pictures for my clients, most of the time they are downloaded from my website or sent on a disk. But sometimes there is a need for nice, glossy photographic prints; in the second half of this week's episode, I'm talking about what is involved in bringing all  elements in the process together.
Some quick links to things mentioned today:
Music featured in this episode is courtesy of Matt Stevens. You can check out more of his work here. Picture by Matt Sills.
Podcast: Play in new window | Download
Subscribe: Apple Podcasts | Android | RSS
Category: Photographic prints, Podcast episodes, Shows and exhibitions