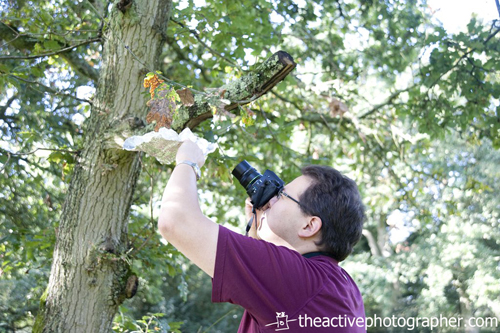 Just what is this man doing standing underneath a tree with a camera and a piece of tin foil? Why, he's on a Jolly, of course!
Dates for the next Active Photographer Jolly are now all set… Will you be venturing out with us?
For more info, click on 'Jolly' in the menu bar above, or follow this link.
Category: Jolly