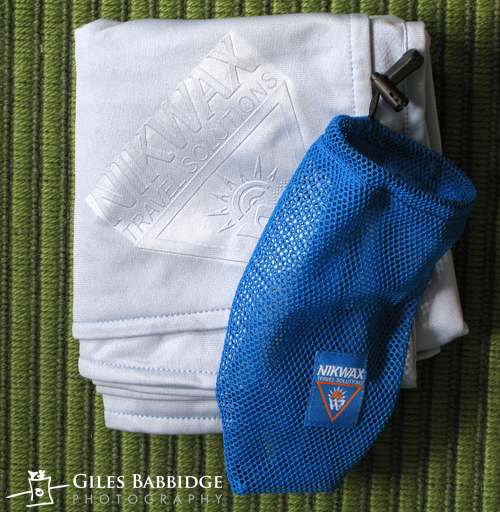 Ok, so a towel may not be the most immediate item of equipment you'd think of when it comes to photography. But of course, when considering location kit (ie, stuff I take with me whilst away on a shoot, whether that's for a day, several or more), hygiene is as important as cameras. Believe me, clients are inclined to agree – and they thank you for staying clean, especially when working long, hot days in the field together!
Regular readers will know that I recently spent a couple of nights camping under the stars in Dorset, here on the south coast, which gave me the chance to try out this useful little product.
Now then, if your idea of camping (whether for work or pleasure) is to load up the family car with every creature comfort known to man, including the kitchen sink, then the main selling points of the Nikwax Travel Towel are probably going to be lost on you. If, however, you're looking for a way of drying off whilst keeping the weight and bulk of your kit low, then you'd best follow this link to my review of the Nikwax Travel Towel over at GearWeAre.com.
Category: Product tests and reviews