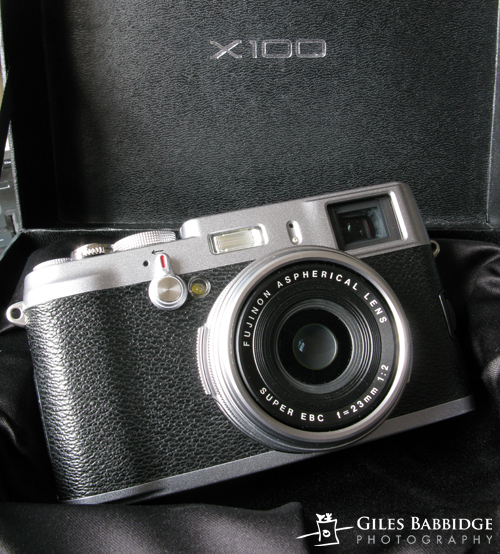 Before I begin, I want to  lay down a few ground rules about this Test/Review.
First of all, this is not going to be your typical feature-list, tech-heavy, product worship write-up. It is a frank reflection of my experience using the Fujifilm X100 on occasions throughout the loan period (yes, that's right, I did have to give it back) and I will only be highlighting a selection of key features which relate to how I would use this camera.
I was only granted the X100 for a relatively short period of time. A month and a half, or thereabouts, is never going to be satisfactory for giving equipment like this a fair or full testing. I've known it to take 18+ months to really get to know a camera properly from scratch, and even then it kicked up a few surprises. Added to which, as I wasn't using it every day, each trip out with the X100 was a case of picking up where I left off, seeing whether there was any form of intuitive progress which could be attributed to the camera/user relationship.
So, the following Test/Review should stand as a first impressions/what you might expect appraisal of this little camera. The thoughts are my own, of course, but do bear in mind that others may find different qualities which they equally like or dislike, given a similar framework of testing.
Oh, and just so you know… all pictures taken on the X100 which you see here are straight out of camera – ie they have not been sharpened or adjusted in any way, other than being converted to jpeg from their RAW format.
—
When Fujifilm first announced this camera at Photokina in September 2010, it caused quite a stir. Stylish retro looks surrounding a compact digital rangefinder design… for many, it seemed their prayers had been answered. It certainly got my attention, as I was in the market to replace (or at least consider finding a replacement for) my trusty old Canon Powershot G9. But the question in my mind was always – just how much of what I heard was hype and to how many boxes was Fujifilm's offering really going to check?
At a bare-bones level, what you first need to know about the X100 is that it sports a 12.3 megapixel APS-C CMOS sensor, a Fujinon 23mm f/2 fixed focal length lens (equivalent to 135mm in 35mm terms) and a Hybrid Viewfinder. So many people make a big deal about all the latest bells and whistles built into new cameras forgetting that, in real-world applications, it is lens quality which is the key to image sharpness, followed by sensor specification. Viewing your pictures whilst out on location is of course a given these days – but certain other features, in my opinion, can be little more than bolt-on extras.
One nice feature, I found, was the built-in ND (neutral density) filter which, when activated, offers a 3-f-stop reduction of incoming light. Oh, and speaking of reducing light – the X100 does not come with a dedicated hood for its fixed lens. That is an optional purchase, and one which you'd definitely want; I was constantly aware of how easy the lens would be to scratch in the course of walking around with the camera hung over one shoulder.
In the interests of science, I decided to use the X100 exactly how it came supplied – i.e. only with the pre-installed firmware updates. Manufacturers are always releasing tweaks, so it is fair to say that some/many of one's concerns would be cleared up in the fulness of time.
So… my first hands-on impressions? Hmm. Yes, it was a thing of beauty to look at, but boy was it slow! Everything from the start-up time to the focusing presented real frustration. Now, this could well be because I'm used to shooting on super-quick Nikons and in fairness, this camera was never designed to be in the same category as pro DSLRs – but I just couldn't get to grips with it. It's true what people are saying, I thought – something's definitely not right. My dreams of sashaying around the streets a la Cartier-Bresson were in tatters.
But wait – just look at that sharpness and the way the X100 handled exposure on only my 3rd and 6th test shots! Now this was impressive.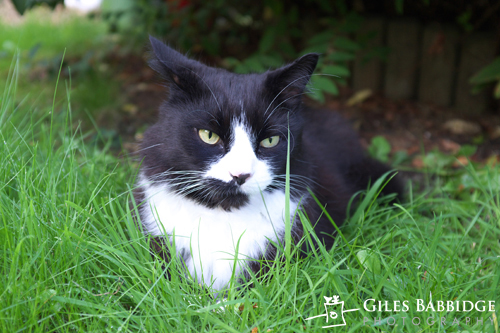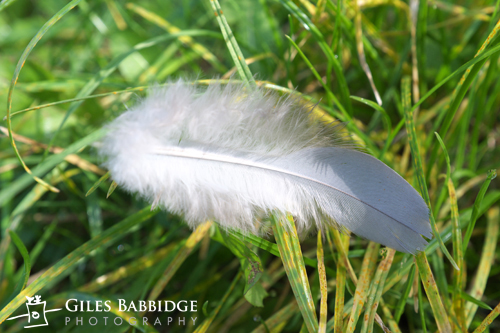 I have to hold my hands up and admit that I stayed within the safety of autofocus for the purpose of testing. Ok, so it may not be the quickest AF system on the market (there's since been a firmware update to address this), but it certainly is the most convenient approach (and, I suspect, how the majority of users will be using it). I did try to give the manual focus override a go – but I really couldn't get on with Fujifilm's system; too many missed opportunities – definitely not what any photographer wants.
Where moving subjects were concerned, the continuous AF system, shooting at either 3- or 5 frames per second, kept up with the action nicely – even with smaller subjects which took up a small proportion of the frame.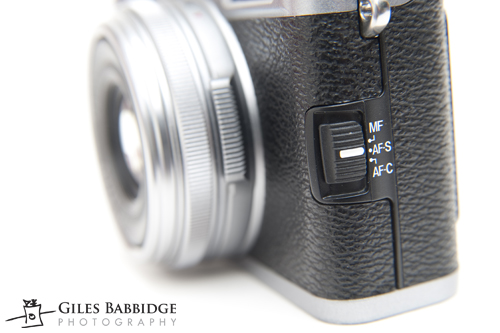 As is often the case, one should always remember that any kit deserves a fair trial; hasty conclusions should never be jumped to. And would you believe it, the more I used the X100, the more I got used to it – and the more I enjoyed it. By a couple of weeks' in, my use of the main dials and switches (all quite handily located, it has to be said) was considerably more pleasing. I started to refine how I viewed the scenes in front of me before approaching them, anticipating settings according to what I wanted to capture and how I thought the camera would react. In other words, things were becoming intuitive.
Let's say, for example, you're thinking of using a rangefinder for candid or street photography; you really need to know that the camera will be able to easily handle the contrast between dark and light in your pictures without leaving you guessing. Having played around a bit, I found that as with many cameras, it was the exposure compensation dial which typically got the most use (according to my shooting style). On this particular X100, I was typically adjusting around +/-1 stop in any given situation (meaning no need for excessive post production) without giving a second thought. This is exactly how I shoot with my Nikons.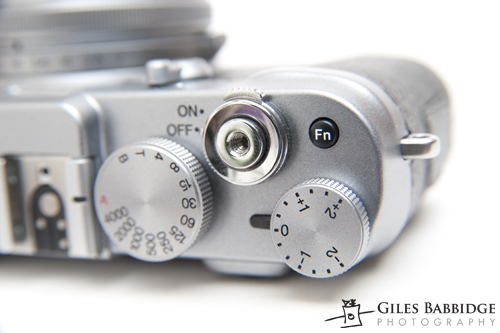 The viewfinder was nice and bright, it has to be said, and the one-touch switch from optical to electronic view worked very well. I'm not a fan of the latter system, so it was nice to have the option to stay traditional; keeping the camera to my eye, a good deal of shooting information (such as exposure values) was always immediately available. I also decided to turn off all the 'beep' sounds because I find them a little irritating; certainly on a camera like this, unnecessary effects defeat the object of an otherwise near-silent machine.
As many of you know, I don't go in for over-saturated, super-contrasty pictures – which is probably why I found the tones coming out of the X100 so appealing. Punchy enough for my liking, at most all I would wish to do is add a couple of points in the 'black' adjustment channel in Camera RAW (where I spend 98% of my post production time). So, if you're something of a purist, then this is going to be another great selling point. It's also worth mentioning that I had no issue with colour fidelity when leaving the white balance set to Automatic.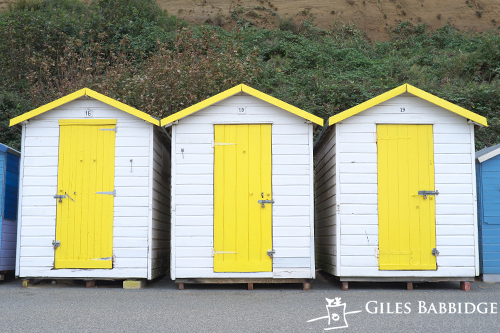 The built-in flash, although I didn't use it extensively, worked well on occasions where pictures needed a lift. It's not a particularly big unit, but at close quarters gave enough fill-light to compliment the scenes in front of me (think portraits dogged by shadows on a sunny day) without being too obvious. If regular use of flash is your thing (or if you fancy using Pocket Wizards to enable remote lighting, for example), a traditional hotshoe is built into the top plate – so you really are not limited.
Equally, the X100 didn't pose any real concern when it came to Sensitivity settings. The range on offer is the equivalent to ISO 200-1400, which can also be extended to ISO 100-12800. I typically didn't stray too far beyond 640, up to which point the digital grain was minimal. As you might imagine, there was noticeable noise at the higher end of the scale – but this is not uncommon.
To finish off, I'm going to highlight several features of this camera which took me by surprise…
Firstly, and I'm afraid it's a bit of a negative, the battery compartment. In itself, not a bad design, but I have no idea why Fujifilm chose an arrangement which means the battery can be put in the wrong way round! At one point, in the middle of trying to set the camera up quickly, I thought I must have either inadvertently broken it the previous day or else accidentally pressed a button which rendered the thing inoperable. In a word, frustrating.
Secondly, although not technically a feature of the camera itself, I didn't like the software bundled with the X100. Not a problem, you'd think – just use Photoshop. Well, that's ok so long as you have CS5 – if you're still on CS4 (my preference) or earlier, you'll find the RAW files won't open and there's no plugin available. This is a real shame, but at least Fujifilm does supply a piece of software which allows file conversion.
But let's end on a couple of positives.
I really, really liked the Motion Panorama function, which allows simple, quick 180- and 120-degree panoramic pictures to be made in-camera. It can take a bit of getting used to (specifically, judging the speed at which to correctly 'drag' the camera across the scene), but the results are excellent, so long as your subject is static. Some might say it's a bit of a gimmick, but I can see how this feature could be very useful in all manner of shooting situations.
Click on the picture below to open up larger size:

Although not a point laboured here, I did make a number of tests using the 720p HD Movie feature. Crisp footage, clear sound (given that it is recorded via a built-in mic) and the ability to shoot in aperture-priority AE mode make this a feature which I'd like to explore further. For most people, the X100's video capabilities are something which would be used in situations involving friends and family – but if you had no other means for recording your self-promotion YouTube videos, then this little camera would more than take care of the job.
So, what is my conclusion?
Well, I set out looking for the answers to three main questions: 1. Is the X100 up to all the hype? 2. Is it user-friendly, so that function matches form? 3. Would I be prepared to pay the asking price – ie would I buy one?
Undoubtedly, this little camera is a thing of beauty to look at – so in that sense, yes, the praise is justified in my eyes. I have to be honest and say that to begin with, I really felt as though the honeymoon period finished abruptly, well before it had even started… but disappointment was always a risk, as is always the case when products  (in any industry) are put high upon a pedestal.
I was fully prepared for the frustrations that playing with a product for just short period of time would bring. It's a bit like learning to drive in your parents' car and passing your test, only to find that they won't let you continue using the car in order to continue enjoying the driving experience. So it was with mixed feelings that I boxed up the X100 ready for the courier – I was grateful to have had the opportunity to test it, but disappointed to be sending it back just at the point where I felt it was beginning to show me exactly what it was capable of.
Online prices for the X100 are now averaging around the £750-800 mark, much more appealing that the £1000ish price tag they commanded initially. At that higher rate, and with my initial feelings, I would have said (in fact I actually did say) I would not be prepared to part with my money.
But having had a taste of what this rangefinder has to offer, having seen the quality of results possible when used in my hands, according to my specific shooting requirements, I have no doubt that it would be a worthwhile addition to my camera bag.
Category: Product tests and reviews