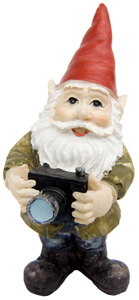 So, what's the deal? Well, simply put, you can now get onboard with The Active Photographer in order to reach a wider audience!
From its humble beginnings as a place to lodge a weekly/fortnightly podcast, The Active Photographer has steadily growing month by month, gaining a broad following across a diverse range of complimentary industries. Of course, you'd expect this to include people who are passionate about photography and the great outdoors (are you new?), but you'd be surprised by the wide range of other backgrounds visitors come from.
It seems that not only are these people interested in the content you find within these pages, but so are an increasing number of manufacturers, organisations, PR and marketing companies – all of whom have expressed an interest in reaching a wider audience through the opportunity to advertise.
There are currently 4 excellent options available for promotion through The Active Photographer – including the weekly podcast as well as high-visibility sidebar adverts. In each case, slots are offered to companies, organisations and brands which are seen to compliment the ethos and activities that underpin what visitors experience through the website, podcast and associated on- and offline activities.
Getting in touch is simple – just pop over to this page and drop a few details into the form. You will receive a reply very soon!
Category: General