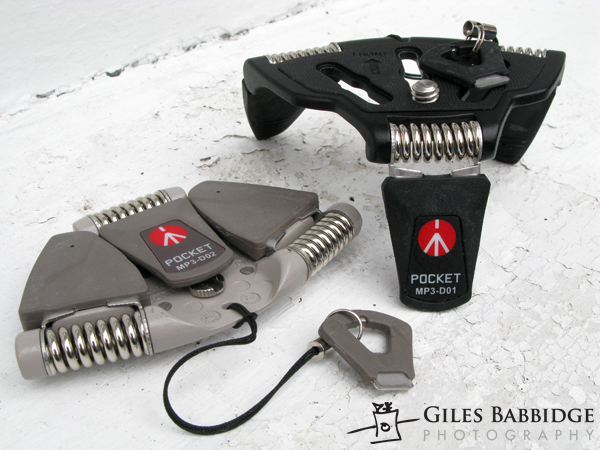 We all know that, over the years, technology has got smaller, lighter, more advanced and so on. Cameras, lenses, even tripods are now getting to the point where there's actually no point leaving them off your kit list when heading out and about – because, frankly, they're just so compact.
However, there are times when all us outdoor types still insist on trying to save valuable weight when venturing out with our cameras – and so we do leave items behind. The trouble is, this decision invariably tempts fate somewhere along the way. Hands up if this sounds familiar!
Personally, I've lost count of the numerous times over the years where I've been out on location and wished I had some form of support for my camera. Whether it be for my behind-the-scenes point-and-shoot, flash lights or main cameras, I appear not to be immune from being caught out. But come on, tripods are just so bulky, right? Hmm… yes, but they are also very useful.
Regular readers will know that I often take a compact tripod or Super Clamp with me as a compromise. But what if you wanted to go one stage further?
Enter the Manfrotto Pocket tripod, which comes in two colours – black (MP3-D01) and grey (MP3-D02) – and weighs just 72g.  To be clear, this is not a product designed to support bulky pro-spec cameras such as Nikon's D3/D4, but for lighter cameras and accessories, it's perfectly suited. According to Manfrotto, the suggested maximum load is 1.5kg.
There's really not a lot to say about the product itself – working parts are kept to a delightful minimum, not over-engineered (thank goodness!) and simple in their design.
When folded, the tripod's physical size is less than that of a credit card (8.3cm x 5.1cm) and just 9mm thick. When standing, it reaches the heady heights of just 4.1cm!
The three rubber-gripped 'feet' fold nicely away and their hinge mechanism offers a reassuring degree of resistance – but not too much when trying to operate in colder or damp conditions. They do a great job of offering a steady platform on uneven ground, thanks to over 180 degrees of movement in the vertical plane.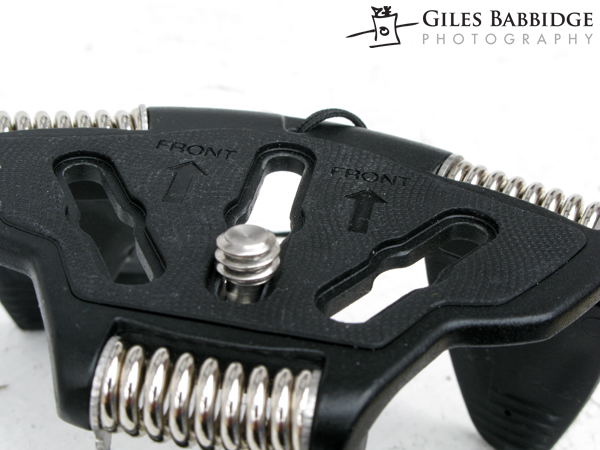 By far the biggest let-down of this tripod's design is the central screw for attaching gear. Well, not the screw itself, but the way in which it can easily slip out of position and away from the tripod, all with very little assistance. Assuming you keep an eye on it, the feet do a good job of securing it when they are folded up – but I dare say that's no good to you if you realise the part is missing somewhere further along that woodland track!
Firm location of a camera etc is not fiddly, even at this small scale, thanks to the supplied attachment which replaces the need for either a screwdriver or a coin to tighten the screw (my preference being a 50p piece, having honed my technique over the years). It's secured by a thin but tough cord which doesn't get in the way.
So, what have I used the Pocket for? To be honest, I've found it most useful for lighter items such as flash guns and compact cameras – quick to assemble and easily adjustable in the heat of battle on location. I like the option to use one of three kit-mounting positions on the main platform itself, though I've never found the need to move from the centre (most secure) position.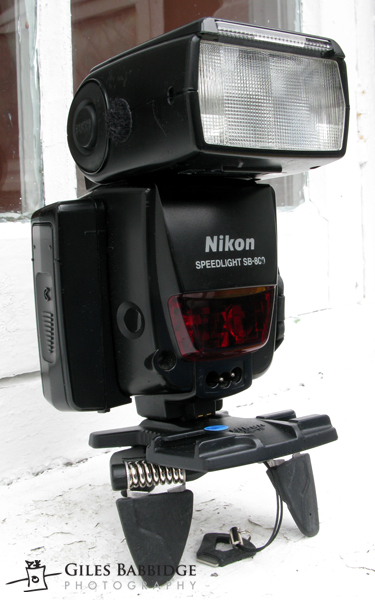 Conclusion…
Ok, so this really is taking 'compact and lightweight' to the extreme, but the Pocket really is worth having in your camera bag at all times. Inexpensive and simply functional, I barely notice it folded away (maybe even more so when left attached to the base of a camera), so including it with my day-to-day kit is a no-brainer as far as I'm concerned.
If you want something a little more robust but still compact nonetheless, I would recommend taking a look at Manfrotto's Table Tripod with Photo Head.
Either way, the take-away message here should be: never be without some form of support when you head out and about!
Category: Product tests and reviews