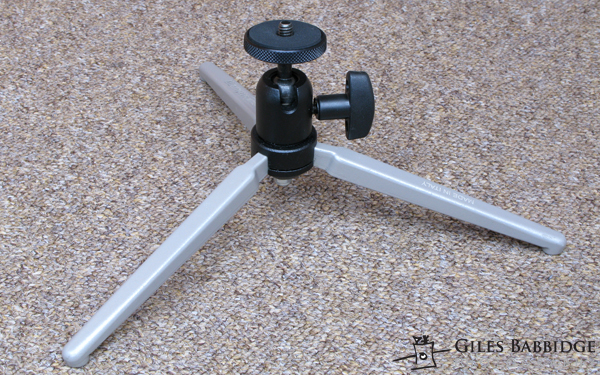 In my Test/Review featuring Manfrotto's Pocket (Large) tripod, I explained how that particular unit is a great little device for supporting items such as flash guns and lighter accessories, rather than bulky cameras. For those wanting something a little more robust, the Table Top tripod with Photo Head could well be the answer.
Again, this is a simple set of legs. Often to be found under many a professional's camera; typically used for securing remotes in areas where ground-level views are the order of the day (such as behind the goal at football matches), the design is basic but effective. And you just know that can never be a bad thing.
The legs are rigid, with no sharp corners, and offer just the right amount of resistance when opened and closed. The integrated cork pads mostly act as non-abrasive feet, rather than stopping the tripod from slipping; that said, I've never had concerns on that front.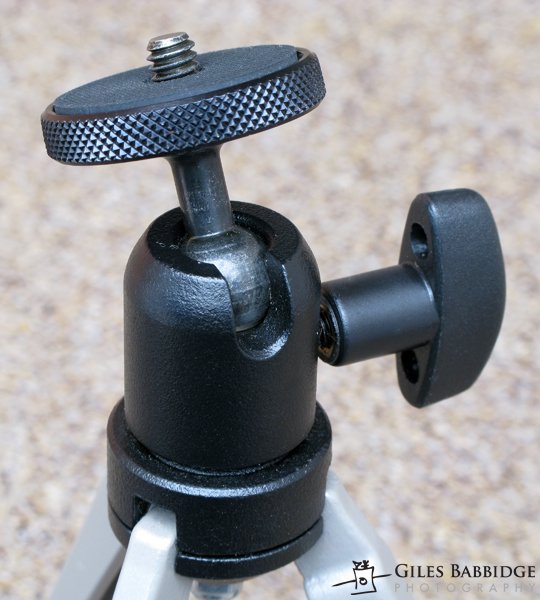 At the business end of things, the all-metal supplied Mini Ball Head 492 works perfectly (and, trust me, I've used my share of dodgy ball heads over the years). Quick to release, super-tight when locked in position and offering full 360-degree movement in all aspects – you really couldn't ask for more. The nobbled edging of the (3.5cm diameter) platform works great in cold and damp conditions, as does the simple locking handle. The durable runner pad is a nice touch; it would have been easy for the manufacturer to have skipped this, in favour of a cheaper metal-only design.
To be honest, there's really not a lot more to say about this product – as the old cliché goes, it does exactly what it says on the tin. Weighing just 168g, offering 9.3cm of elevation and measuring 17cm when collapsed, it really does give a solid, dependable and – most importantly – reassuring feel.
So, my conclusion would be this…
Far too often, we photographers find ourselves cursing the fact that we forgot to-/decided not to pack some form of support before heading out to capture our wonderful images. This pint-sized tripod from Manfrotto takes up very little room, weighs barely anything in the grand scale of things and is flexible enough to bail you out in many situations, even in less-than-perfect conditions.
Combine it with a short length of cord or other binding material, and it can even be lashed to trees, ladders and so on, to extend its practical use.
Category: Product tests and reviews