This week saw me have a great and rewarding time in London. Part business, part indulgence, fully productive.
It all started with a VIP invitation from Kathmandu's marketing people a couple of weeks back, asking me whether I'd like to attend the opening of their new High Street Kensington store.
This in itself was something that sounded interesting, but the deal was really sealed when I read that there was to be a guest appearance by none other than National Geographic Adventurer Of The Year, Alastair Humphreys. You may remember I made mention of him in this post last year, discussing the fantastic concept of Microadventures.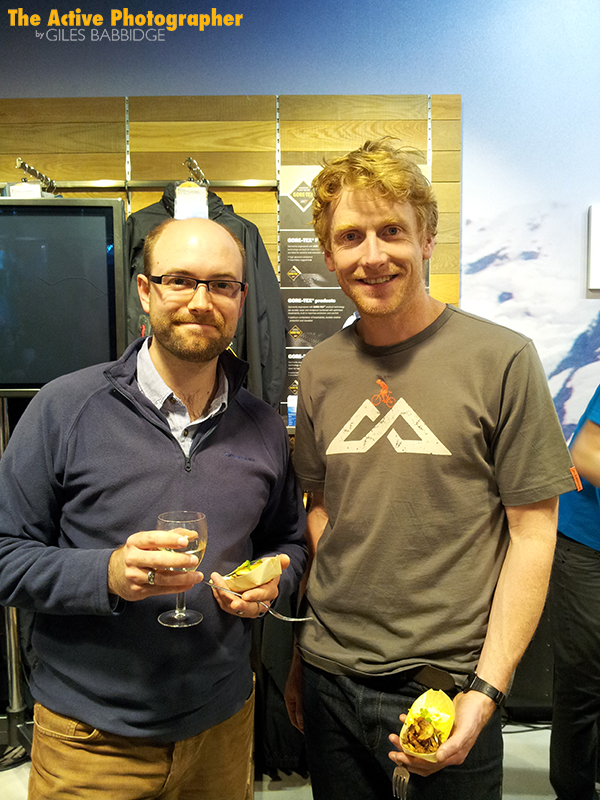 Anyway, the store opening was at 6:30pm, which meant I had the whole of the day to play with (from about 2pm onwards).
After a few light admin duties in the office, I headed off on the train. As is usually the case, museums factor into most of my trips into the city (unless my purpose of visiting is to shoot images for a client).
First stop was the V&A (Victoria & Albert) Museum. Having taken in one of their current exhibitions, what really got me excited was to see the prints on display in their Photographs Room – which are held within their archive.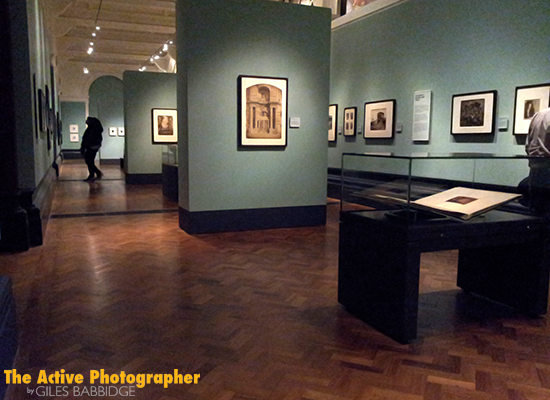 Regular readers will know that I have a great love of works by what you might call the masters or classic photographers – people such as Robert Doisneau, Eugene Atget, Camille Silvy. I won't go into specifics here (have a search around this website and you'll find plenty of references!), but suffice it to say I came away with a bunch more references and inspiration in my note book, which I'll be following up just as soon as I get the chance.
From the stately confines of the V&A, I made my way towards Kensington High Street. If you've ever taken the route out of the V&A, through the tunnel and along Exhibition Road, you'll know that at some point, you'll pass by the Royal Geographical Society. I was fortunate to be able to take in their Everest 1953 exhibition, which celebrated "the legacy of British innovation" – the role which new and innovative technologies played in the success of the 1953 expedition, and the impact they had on today's mountaineering endeavours.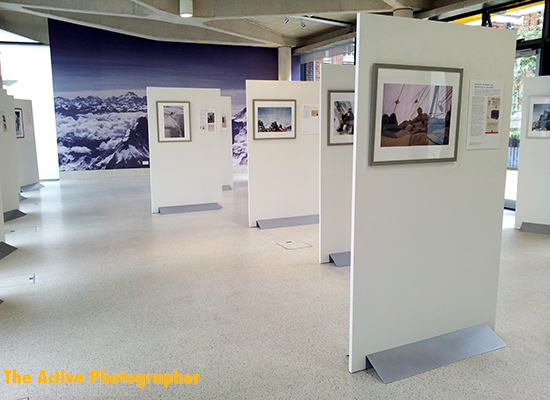 This was a show which I stumbled upon quite by accident – but I'm so glad I did (for one thing, it ended on 9th May). I never realised that so much cutting-edge experimentation went into the preparation of the '53 trip! I find it all quite, quite fascinating – the danger now is that I just might have to buy the accompanying book which contains over 400 photographs and descriptive captions!
So then we get to the main event – and I was feeling well and truly in the outdoors/adventure/travel mindset. Which is handy, given that I was about to go into an outdoor shop and spend the evening with likeminded people.
After about half an hour of mingling and checking out Kathmandu's summer range, Alastair stood up to deliver his words of wisdom. I've never heard him speak 'in the flesh' before (his videos are worth a look though, I can tell you) and I wasn't disappointed.
From tales of how he spent four years cycling around the world, to the premise behind microadventures, it's clear that Al has a passion for the outdoor life – even if he does feel the need to take this love to the extreme!
I had the chance to chat with him in person, too – which was a great pleasure. I mentioned the idea of recording a future conversation for TAP podcast, which he seemed agreeable to, so watch this space, as they say.
All said and done, I returned back to base at around 12:30am! A little tired, but full of ideas, inspiration and energy for the day to come, I was one happy chappy…
… complete with some rather nice gifts from those lovely people at Kathmandu!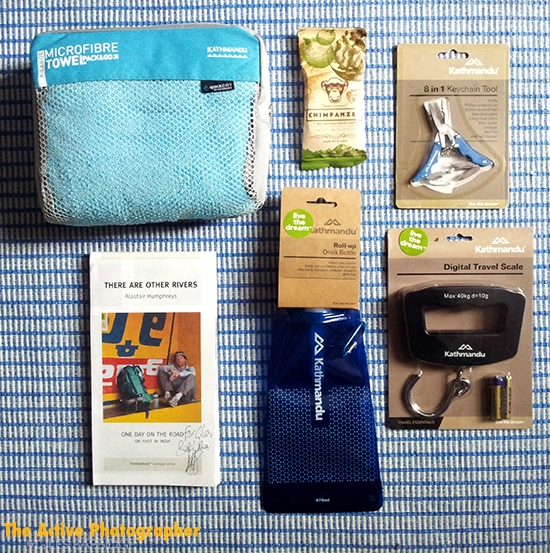 My trips to London are always productive, but it's been a while since I have come away buzzing quite so much. I put this down, completely, to the people whose stories I was able to share that day – whether they be individuals whom I never had the chance to meet, strangers met for the first time whilst enjoying a glass of wine or accidental meetings which nature saw fit to put my way.
Off the back of my London trip, I now have a number of follow-up conversations and meetings to plan in the coming week, all of which hold a lot of promise. Of course, I'll be updating you as and when I have more news, but for now… I'm excited to think about what's to come just around the corner.
Category: History of photography, Shows and exhibitions