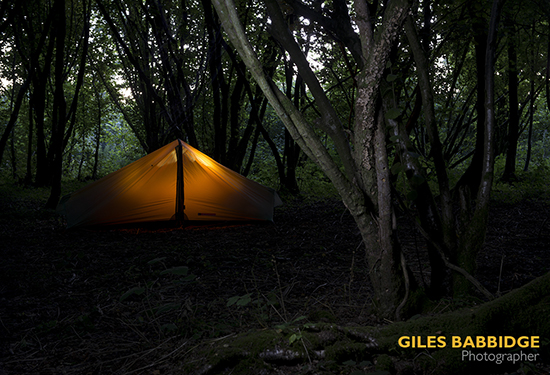 This week: I'm again setting out at the end of the day to make another dusk picture of Vango's F10 Helium 100 tent.
Last week, I headed out to visit a new woodland site, which I had been told might hold great potential for the Jolly photography/camping trips I have lined up.
Whilst there I made sure to make the most of my time, including the irresistible opportunity to create new 'glowing tent' shot. On this occasion, a couple of light sources were introduced into the mix.
Some quick links to things mentioned in this show:
Music featured in this episode is courtesy of Matt Stevens. You can check out more of his work here.
Podcast: Play in new window | Download
Subscribe: Apple Podcasts | Android | RSS
Category: Camping, Jolly, Location photography, Night photography, Podcast episodes, Technique