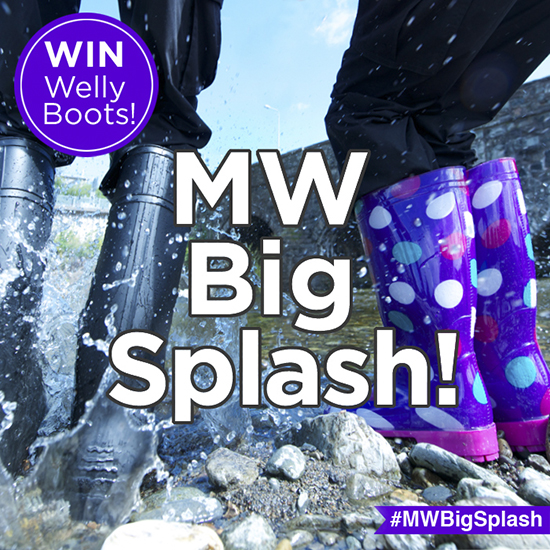 You know me, I'm all in favour of encouraging people to get out and about in the great outdoors – and what better way than heading off for a stroll with camera in hand?
Here's a quick heads-up for all you outdoor enthusiasts who fancy entering a competition this month…
Mountain Warehouse (some of whose products I am currently putting through their paces for Test/Review) have recently launched a brand new competition, giving you the chance to win some snazzy new wellies!
The idea is dead simple – all you have to do is take a picture of yourself making a big splash (the bigger the better!) and tag #MWBigSplash when posting it to your Facebook, Twitter or Instagram. Alternatively, you can email them the picture directly.
Each day that it rains in October 2013 (and chances are there will be plenty over the coming weeks), those lovely people at Mountain Warehouse will pick a winner, selecting their favourite 'splash' photo.
For more info, you can check out the MW competition page here.
So – best of luck, think creatively and, most importantly of all, have fun!
Category: Competitions