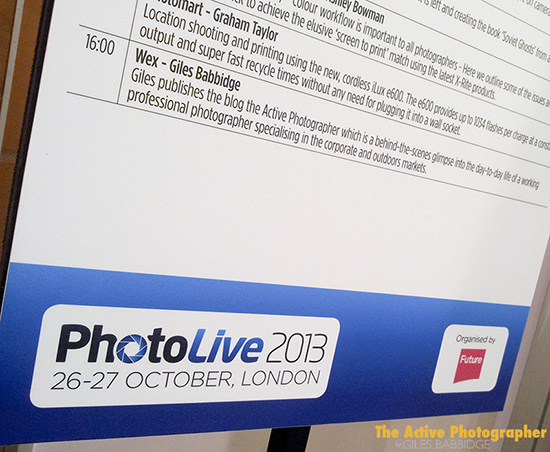 This week: I'm bringing you my second talk recorded at Photo Live 2013.
Last weekend saw the first outing for a new event held in London, called Photo Live. I was there, taking to the stage to deliver a couple of presentations each of the two days.
In this episode, I'm talking through a particular image I produced earlier this year – one which you might remember from the written article entitled The Making Of A Campfire And Tent Shot.
Some quick links to things mentioned in this show:
Did you enjoy this episode? You can help me produce more great content by clicking here.
Music featured in this episode is courtesy of Matt Stevens. You can check out more of his work here.
Thanks to Matt at Wex for taking the snap you see above. What a nice chap.
Podcast: Play in new window | Download
Subscribe: Apple Podcasts | Android | RSS
Category: Camping, Location photography, Night photography, Podcast episodes, Shows and exhibitions