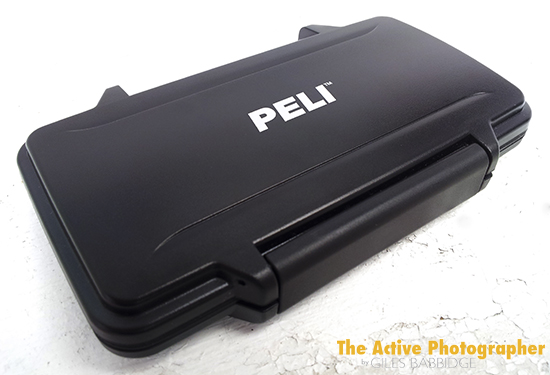 Ah, the humble memory card case. It really doesn't get the praise it deserves – especially when you consider just what it's required to do.
Day in, day out, these little boxes are the first line of defence when keeping our cards – and often by default, our captured images – safe. A lot of you might wonder what all the fuss is about; surely a simple plastic box is all you need. Well yes and no.
Make no mistake – not all cases are made equal, and not all cases can be trusted to store your valuable cards when working in the harshest of conditions.
So, how does this offering from Peli stand up? Let's take a look at the basic spec. to begin with.
Weighing in at 96 grams, the 0945 is pretty compact – both in length, width and depth. To be precise, we're talking external dimensions of 141mm by 83mm by 22mm. With room to store up to 6 Compact Flash (CF) cards, the inner 'lining' is constructed of your usual matt-finish foam material. If Secure Digital (SD), Mini SD or Micro SD cards are your thing, you should take a look at the 0915 model.
Spec is all very well, but how has this case performed over the past 10 or so months that I've used it? Well, I'm pleased to report that there have been no faults, no heart-stopping emergencies, no cause for me to launch the thing at the nearest brick wall. In fact, even if I had felt compelled to do the latter, I'm confident that the 0945 and memory cards contained therein would have survived perfectly.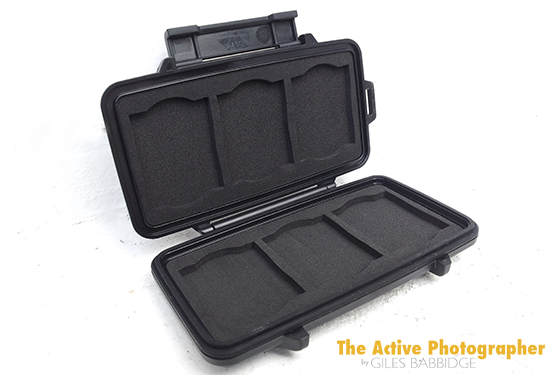 If there is one niggle I have about this case, it would have to be concerning the 'snug' fit of the pre-cut apertures which house the cards. In the example I've been using, there has always been the need to 'wiggle' the cards into position, due to those apertures. I had hoped this would loosen up over time, but alas not.
Like I said, this is only a minor gripe, and we're only talking a matter of less than 1mm increase in the sizing to rectify the situation here. In fact, on another example of this model, it might not even be a problem. At the end of the day, my memory cards have always been held securely (not once have they slipped out) – and that's what matters. If you're not in a hurry to switch cards over, the above probably won't be an issue, but you might find it a little frustrating if time and urgency in the heat of battle are concerns.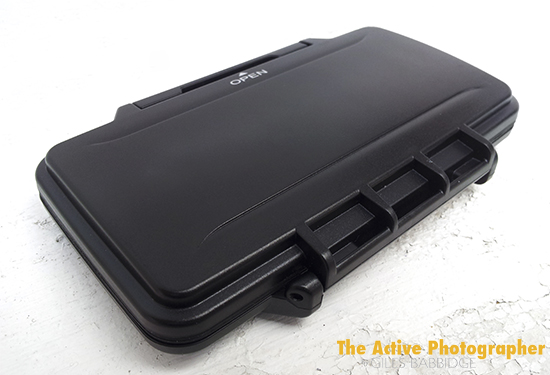 Another nice feature of the 0945 is the large catch closure, which fastens with a reassuring 'snap'. There have been times, when using lesser cases, where I've thought the case has been closed, only to find the flimsy catches haven't held securely. 
To round things off, you even get a small attachment point so that the case can be attached to a lanyard, accessory cord, bag strap etc.
So, final thoughts…
Whilst this case should not be submerged (i.e. it's not waterproof), it certainly does a great job of keeping water, dust and day-to-day dirt at bay. Everything about the materials used (especially the tough polycarbonate) leave you feeling that there's no need to worry about the safety of your memory cards when out on location – even in some of the harshest of conditions.
Regular followers will know that I'm a great fan of Peli products – and it's hardly surprising when you consider just how dependable I've found them to be. As a working professional, it's paramount that I choose kit which can be trusted to handle the demands of constant use; the 0945 is one such item.
Category: Location photography, Product tests and reviews