This week: I'm taking you all the way back to last September for an update of a magazine feature I put together at the Goodwood Revival.
The feature in question was an idea I pitched to Airstream Life magazine – and American publication – in the weeks leading up to the event.
Now that I've received a copy of the magazine itself, I'm sitting down to talk through the article, reflecting on how it all came together.
Below is how the full feature looked when published; you can play/download the podcast audio at the bottom of this post: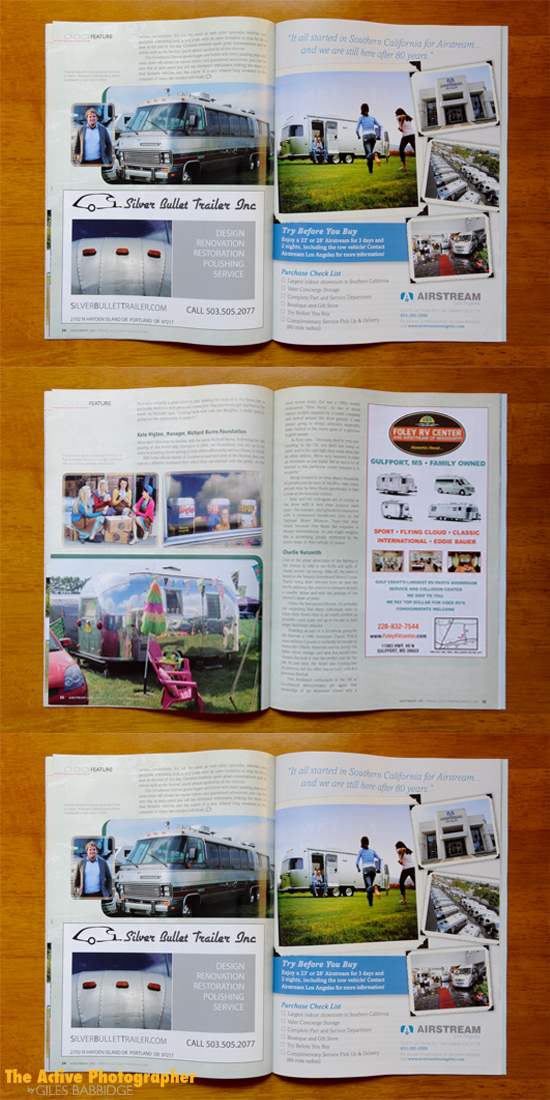 Some quick links to things mentioned in this show:
Did you enjoy this episode? You can help me produce more great content by clicking here.
Music featured in this episode is courtesy of Matt Stevens. You can check out more of his work here.
Podcast: Play in new window | Download
Subscribe: Apple Podcasts | Android | RSS
Category: Event photography, Location photography, Podcast episodes, Writing