As the worst of the winter weather now looks to be giving way to more mild conditions, it's time to take a look at an item of clothing (sent to me by Webtogs), which I've been putting through its paces since September last year – the Jack Wolfskin Turbulence Mens Soft Shell jacket.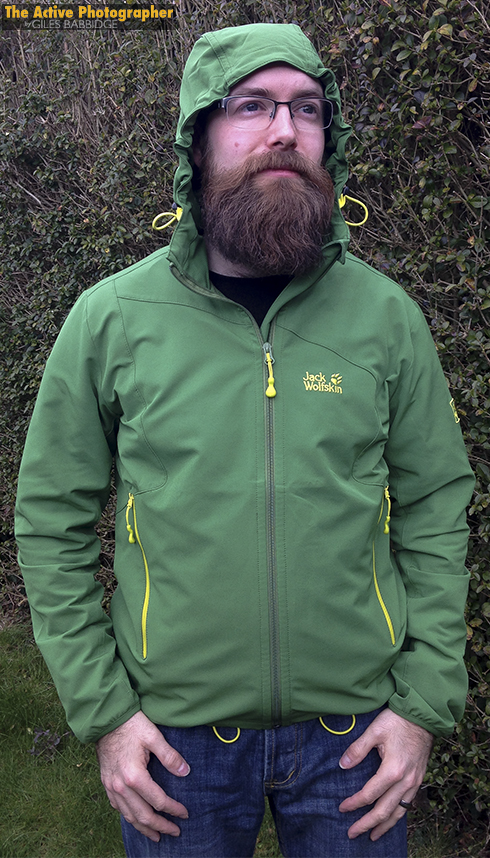 One of the things I like most about this garment is that it's really nice and simple. Too many similar items of clothing on the market suffer at the hands of designers who, in their infinite wisdom, like to throw all the bells and whistles at a product. The result? An over-complicated jacket which begins to drift from its functional roots into simply a would-be crowd pleaser.
I've worn the Turbulence in all manner of conditions – from strolling around town or down by the water on a breezy day, to relying on it as my main outer protection when I know I'm likely to get caught in a downpour whilst working.
So, first things first – let's talk about its overall construction.
At 450g (size medium), clearly the lightweight aspect of the Turbulence is one of its main selling points. It packs down nicely when not in use and is completely unobtrusive when worn. In the course of my activities, I've been really pleased with the complete freedom of movement it offers and – although a minor point, perhaps – the fact that it is not a 'noisy' garment, unlike some. Let's face it, no-one wants to sound like a walking crisp packet, do they?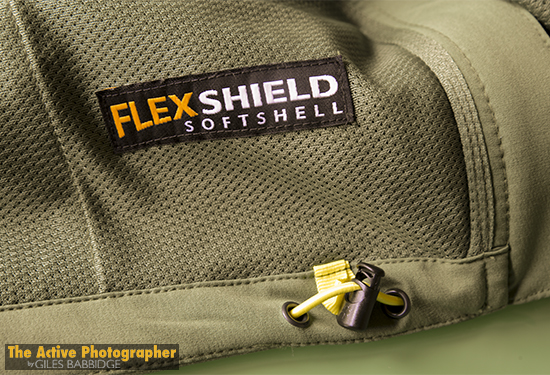 Using dual-stretch Flex Shield Softshell technology, the Turbulence really is pretty stretchy. Made from a 91% polyester / 9% elastane mix, this means it's ideal for anyone who typically experiences a wide range of movement – for me, that means reaching up/down when setting up lighting, getting kit out of bags, getting into awkward shooting positions etc.
If you're on the lookout for a full-on wet weather hillwalking jacket, this soft shell isn't for you. It's designed to offer good protection from the wind and showers – it certainly isn't a waterproof mountain jacket. If, however, you're a photographer, recreational walker, climber, cyclist etc, looking to keep light rain at bay, then read on.
How have I got on with it?
Well, I've found the performance to be good. Water doesn't bead up particularly well, although the repellency is effective. By this, I mean that beading is somewhat patchy – randomly, pretty good in some areas, but not in others. To clarify, though, I've had no problem in light rain showers – water hasn't soaked through. At any rate, if you should want to beef up the protection, you could always use a wash-in proofer such as Nikwax TX Direct.
The breathability is good, also. When going for a 1-hour run or taking pictures on a more mild day, for example, I've stayed comfortable. Sweat evaporation is effective and overheating hasn't been a problem.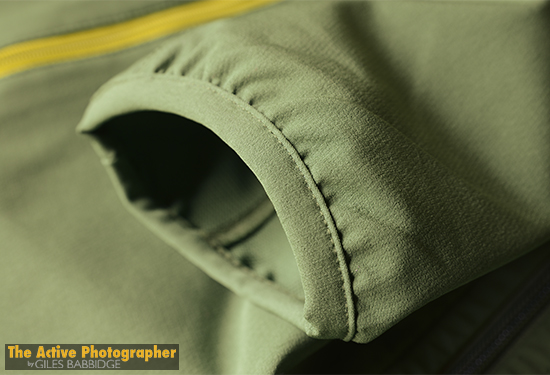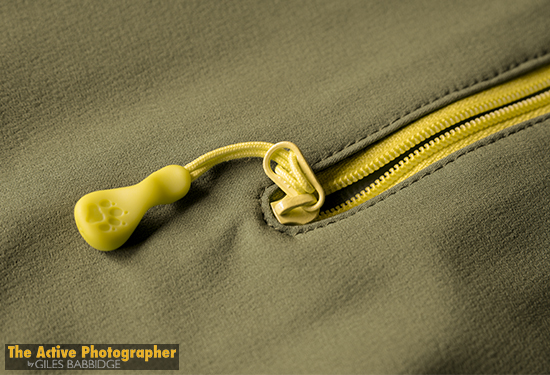 When it comes to 'details,' well yes, there are a few. Elasticated cuffs, draw cords around the hem (which hold pretty well) and decent zip pulls are worth noting. The zips themselves, actually, are really good – super smooth and not once have they jammed; I just wish they were two-way (not a criticism as such – it's a feature which is sadly missing from a great many garments, in my opinion).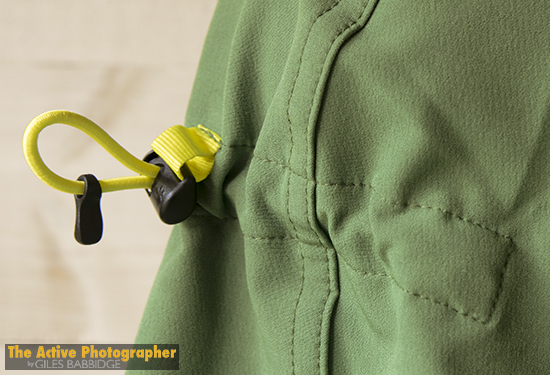 The hood is a generous size, so perfectly suited to those of you who want to wear a helmet underneath. It features a draw cord around the back, as well as one either side of the neck. Up front, you don't get a wire peak – but this isn't a bad thing, as it helps keep weight/bulk down.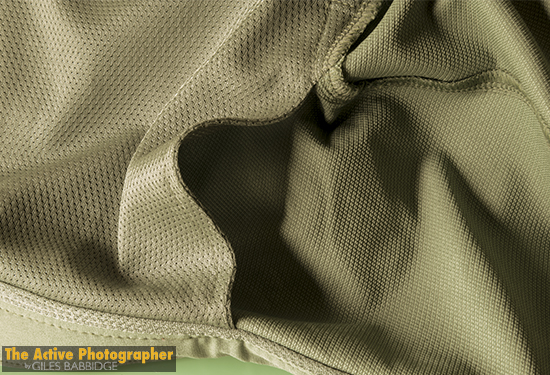 There are four pockets, all generous in size; you get two zipped hand pockets outside and two internal ones of the mesh variety. The thing I would say about the latter is that, because of the jacket's light weight construction, bulkier items such as a bunch of keys or a wallet do tend to feel like they're swinging about with excessive movement. So if you're a runner considering this jacket, for example, just remember to keep personal items to a minimum.
In conclusion, then, why should you consider the Turbulence?
Well, it performs consistently in a wide variety of conditions, is light and compact enough to be an effective take-anywhere jacket and won't it break the bank. The bright colour ways available are also a fine choice for you fashion-seekers, with the added benefit that it makes you clearly visible in situations where you might be in a spot of bother.
For more info, you can take a look at this page over at Webtogs (again, at the time or writing).
Category: Product tests and reviews