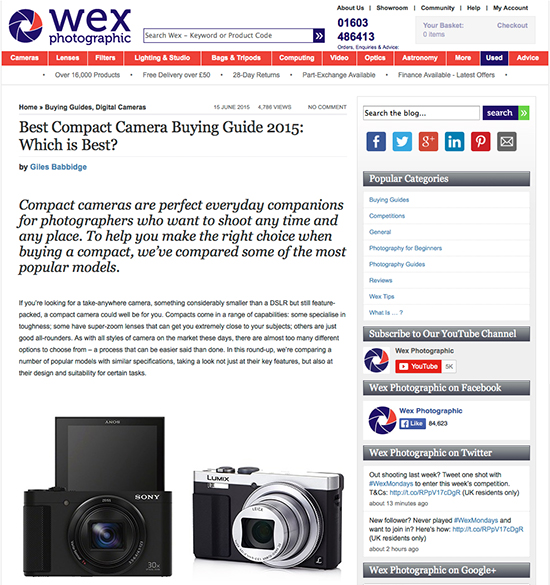 This is the second of my latest Buyers Guides to land on the Wex Blog in recent weeks. If you didn't see the first – a guide to navigating the Compact System Camera (CSC) market – you can find it here.
I've always been a fan of carrying a camera at all times, because you never know when a photographic opportunity is going to present itself. Yes, we all have cameras on our phones now, but the quality can often be less then perfect, especially in poor light. And when it comes to DSLRS, these can also be inconvenient due to their bulk and/or complexity.
Cue the humble compact camera (aka the point-and-shoot) – arguably, the perfect compromise.
So, in this latest guide, I've once again taken a look at a range of comparable cameras and discussed not only their key features, but also their design and suitability for certain tasks.
To view the full, comprehensive article, just follow this link.
Enjoy :)
Category: Product tests and reviews, Writing