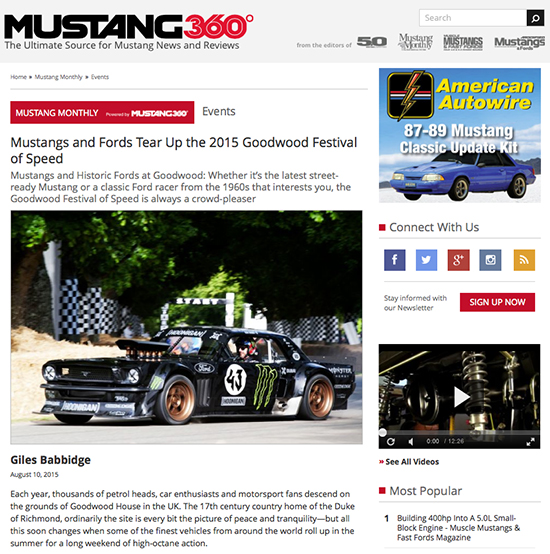 A quick update today…
One of the great pleasures I get from my work is seeing how my features and photographs look when they are finally published and put to good use.
This past week has seen me tie up a few loose ends from this year's Goodwood Festival of Speed. I've also just seen that the article I produced for Mustang Monthly in the US has now hit their website (and may well be in print soon).
Here's a direct link to the web page so that you can take a look at how it turned out.
Enjoy!
Category: Event photography, Writing