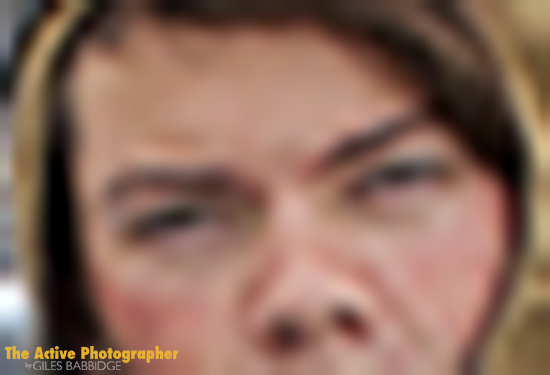 Ah, camera resolution. Perhaps the biggest sticking point in the world of camera development conversation in recent years. For a long time, the theory that 'bigger is better' has been bandied around, gathering momentum, to the point where it is generally the accepted belief. But is there really any truth in this statement?
The original question I received via Twitter, on which this Q&A 500 is based, went as follows:
Are you finding images from your Nikon D3 are wanted less often due to resolution, or is that not an issue?
It's a good question – but to answer it, I first need to briefly give some context. So, here's my general standpoint on the way I select my cameras:
When purchasing, I don't choose them based on megapixel count or whether they contain full-frame sensors. I don't update my kit often (hence, at the time of writing, I still use a Nikon D3 and D800). More important to me is build quality, key features and whether a camera is best suited to the sort of imagery I know I will be shooting. This last point is the most crucial.
Don't get me wrong – resolution is a factor, but it's not the be-all-and-end-all. And when it comes to actually taking pictures on a shoot, I select the camera most suitable to the job in question.
But the key question here is: Do more megapixels really matter when you're supplying imagery to clients?
Well, if I was shooting high-end advertising, I would probably say yes – because quality is king and output size is likely to be large. Bigger sensor, bigger resolution, bigger file for bigger end product etc.
But I don't shoot big-budget advertising.
The fact is, for the sort of imagery I shoot day-to-day, my clients aren't bothered what camera I'm using. Rightly so, all they care about is the final set of photographs.
My pictures typically appear on websites, in promo material (brochures etc) or in magazines. Max. size – A3 or thereabouts. For anything larger – if a picture is to appear on the side of a vehicle, for example – I can up-scale files without loss in quality.
Typically, the D3 is used for faster-paced action and low-light situations, whereas the D800 excels in capturing those more static subjects and in what you might call better light (bright days, flash-lit etc).
I can honestly say that I've never had a client question the resolution of my pictures. I like to think this is due to my choice of equipment and, more importantly, the way I use it deliver the results.
I use the tools which work best for me, with an awareness of the end result in mind. I get the most that I possibly can out of those tools.
So, the above is just my take on the topic, relative to my own photography activities. No doubt there will be photographers who take a different view!
—
If you have a question about photography, writing, the outdoors, being freelance etc – just ask and I'll give you a no-waffle 500-word answer. If you're on Twitter, add the #QA500 hashtag and send your question to me @gilesbabbidge.