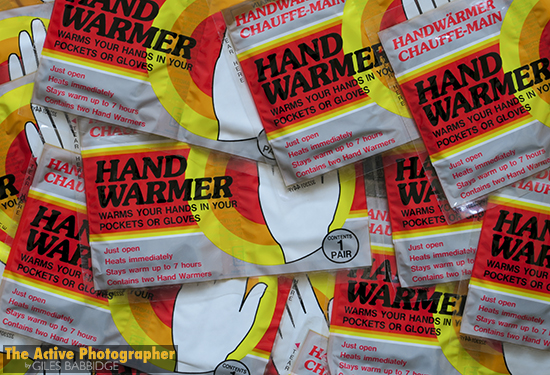 THIS COMPETITION IS NOW CLOSED!
So, the new year is well under way and I'm sure that for a lot of you, spring and summer can't get here quick enough! Sadly, we've still got a little way to go until then…
Regulars around here will know that I love winter. It's a great time for heading out with your camera, capturing your adventures and making the most of all that the great outdoors has to offer.
Admittedly, the cold can be something of a deal-breaker for a lot of people – and it takes real commitment to abandon the warmth of home in persuit of great picture-taking opportunities.
So…
To help things along and encourage you to brave the elements, I've teamed up with my friends at Mycoal Warm Packs, to bring you the chance of winning a little creature comfort for those long, cold days and nights in the outdoors.
I've got 20 packs of their excellent Hand Warmers to give away, each containing two warmers which will last up to 7 hours.
All you have to do to be in with a chance is drop a few lines in the comments below. I'm interested to hear what you get up to, so tell me what you love photographing outdoors in winter, and why. If you have a story to share, then all the better.
I'll be picking three winners at random. First out of the hat wins 10 packs of Hand Warmers, the second and third will each receive 5 packs.
The competition ends at midnight (GMT) on Sunday 21st February 2016 and the three lucky winners will be contacted at the start of the following week.
Best of luck – and I look forward to hearing what you have to say!
Category: Camping, Competitions, Location photography, Microadventure, Night photography