This Test/Review is written in conjunction with that of the Paramo Men's Bora Windproof Smock. If you haven't checked that out, you can read it here.
Regular followers of The Active Photographer will know that I'm a long-time user of Paramo's clothing. Their garments have proven themselves time and time again out in the field – and the Bora fleece is no exception.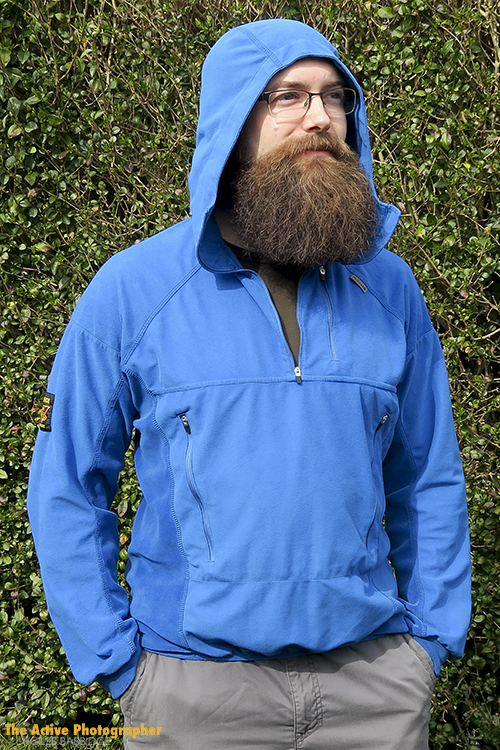 Up top, comfort is guaranteed thanks to a generous, close-fitting hood. On occasions when the wind has been at full force, I've loved zipping it all the way up and over the top of the overlapping secondary layer which cuts the breeze right out. It really does feel like a lovely, warm cocoon around the head!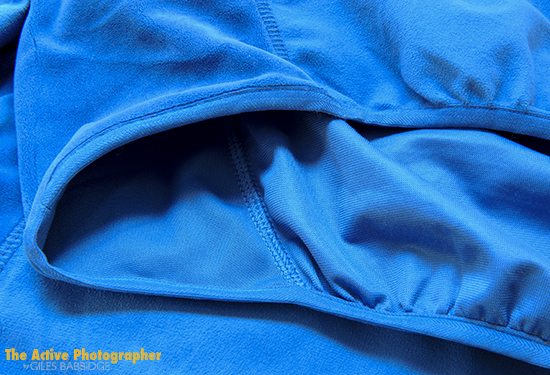 Lightweight and water resistant, I only really have one minor gripe with the Bora, and that is to do with the elasticated hem. It does a great job of keeping draughts at bay, but does have a tendency to rise up the torso and stay there when stretching. Not ideal when reaching up to adjust lighting stands or grabbing kit in a tent, for example. I'm sure this could be easily rectified by either slackening the elastic slightly or perhaps adding an extra inch or so to the fleece's overall length.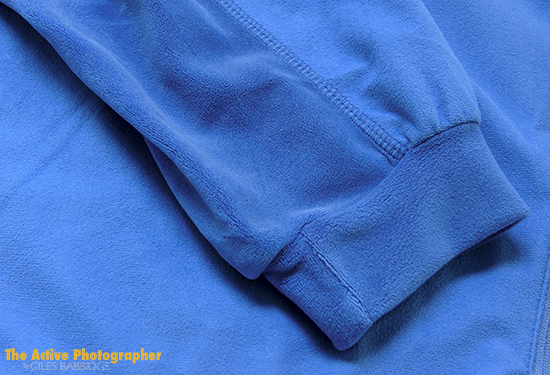 By comparison, the cuffs on the sleeves are a joy – comfortable to slide up the arms, they stay in place without constricting and allow plenty of free movement when pulled down to the wrists.
You get a small, single pocket – perfect for storing your phone, wallet, keys etc – placed high up on the chest. At first I wasn't so sure about this positioning, but it actually makes perfect sense by the time you put on a rucksack – a sternum strap will sit neatly below the bottom of the zip, meaning that it doesn't press down on the pocket's contents.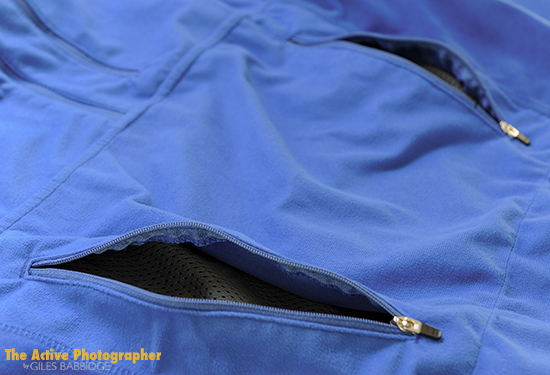 There's also a very generous, mesh-lined hand-warmer pocket which spreads from left to right across the stomach; this is accessed by one zip each side, which can be left open for extra ventilation. It may be a small point to make, but I do like the size of the zips used throughout the Bora – they are really compact, so don't get in the way like some larger examples can.
On its own, the Bora is not a super-warm fleece when worn on colder days, but include it as part of a decent layering system and it performs very well indeed. My first outing wearing it included a long-distance train journey up-country in chilly weather; with just a simple cotton t-shirt underneath, it was perfect and I was comfortable for the whole journey, even when standing on draughty platforms.
In warmer conditions such as Spring evenings, the Bora offers a real alternative to the sort of heavier-weight fleece you might typically wear. Packed down, it takes up little space, so is a great addition to a day bag when heading off on the hills.
As for harsher environments… Throughout my winter trip in Snowdonia with Alex Staniforth, for example, it worked incredibly well, sandwiched between nothing more than a thin base layer and waterproof mountain jacket. I remained dry and comfortable, in no small part thanks to the breathability of the Bora, which handled the task of wicking moisture away from the body effortlessly.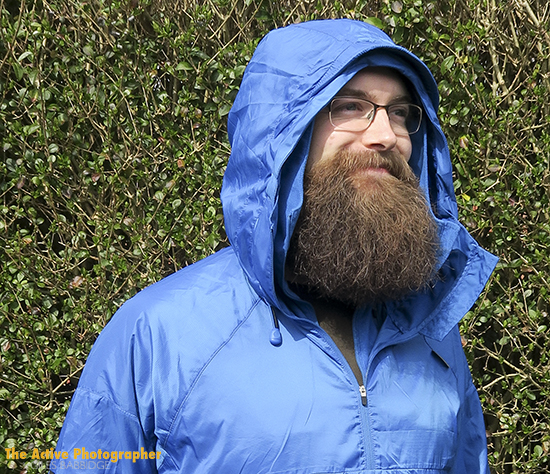 Although the Bora Fleece Hoodie is a great garment when worn on its own, it is designed to be combined with the Men's Bora Windproof Smock (see picture above). I've also been putting this through its paces and you can read what I thought about it in this Test/Review [link to follow]. For those of you who are familiar with the Paramo system, this combination delivers performance equivalent to an Analogy Light waterproof.
More information about the Men's Bora Fleece Hoodie can be found via the Paramo website.
Category: Product tests and reviews