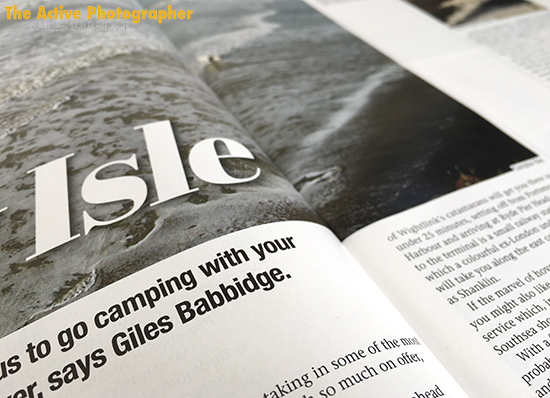 For a lot of you, I'm sure that seeing your images in print (or featured on a favourite website) would be a dream come true. Making this a reality is perfectly do-able, but the process of achieving it can at times seem like a long, hard, slog. It can also seem like a thankless task, but this is actually great news for those of you who are really determined to make it happen; plenty of other hopefuls will give up trying, making your chances of getting published even better!
So what steps do you need to take to get published? Well, as Peter F. Drucker once said, "The best way to predict your future is to create it."
Ask yourself: Which single magazine would I really like to see my work in? Consider this the ultimate goal – but know that in order to get there, you'll need to work your way up. A quick search on Google or a glance along your local newsagent's magazine stands will provide a wide range of other titles for you to approach first – some of which you probably won't have considered or even heard of. You may well get an early break, but let's hedge our bets and consider the longer game.
Remember that people buy from people – so be sure to introduce yourself.
Magazine editors are very busy people. They can receive hundreds of "please look at my work" emails every month, so think about how you're going to get their attention. It's not enough simply to have a nice picture or two on offer – they see that all the time, so what makes yours so special?
Don't just send a cold-call style email with a link to a web portfolio – this rarely works. A quick phone call (names and numbers can be found in the front of magazines) will give you the chance to make a great personal introduction which can be followed up with an email, assuming they are interested in your ideas.
One of the very first pieces of advice given to me by the late Hugh Graham was this: As a rule, if you put words with your pictures, you can double your income and quadruple your chances of being published. Got a good story to go with those stunning pictures? Make a big deal about it – people love to be inspired by an engaging yarn and aspire to follow in the author's footsteps!
Case in point. A while back, I approached the editor of a magazine that I'd not written for before. I briefly pitched one idea and asked if he'd be interested in hearing two or three more via email. He said yes, I sent the email and all three ideas were snatched up right off the bat. It was then a matter of discussing the finer points of fees, deadlines, requirements etc.
This is just the basics, of course, but should get you on your way. If you have any further questions – just ask!
—
If you have a question about photography, writing, the outdoors, being freelance etc – just ask and I'll give you a no-waffle 500-word answer. If you're on Twitter, add the #QA500 hashtag and send your question to me @gilesbabbidge.
—