—
* These are my initial thoughts after short term usage of this product. A full Test/Review will published in due course, once it has been put through its paces more extensively.
—
When I last caught up with the lovely folks of Vango back in September (at the Outdoor Trade Show 2015 – podcast here), there were a number of products which we discussed for the Test/Review treatment. Among them was the Force Ten Nitro Lite 200 tent (Test/Review to follow) and the other was a particular model of rucksack. Sadly, it was decided to pull the latter from the range – a real shame, as it looked to be a great bit of kit. Hopefully though, it might see the light of day further down the line.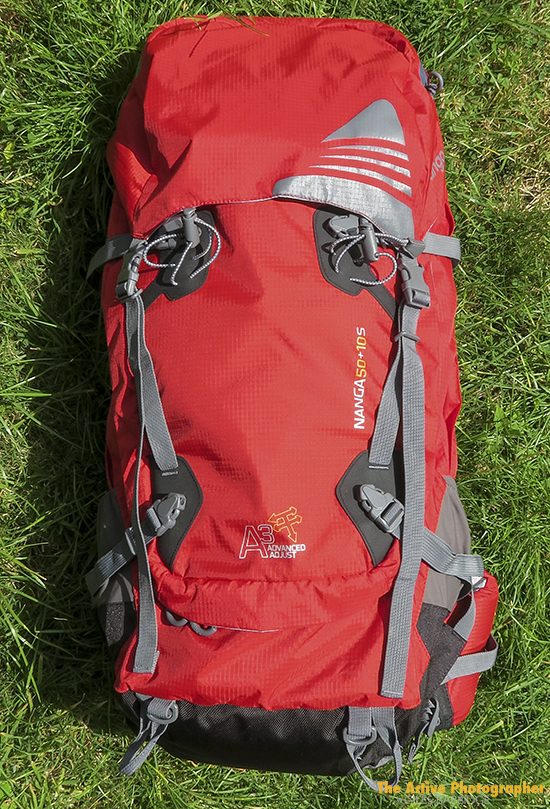 Given my usage (what I typically carry and over what terrain etc), it was suggested that the Nanga 50+10S, above, might make a suitable alternative this time around. Here, then, are my initial thoughts after short term experience of the bag…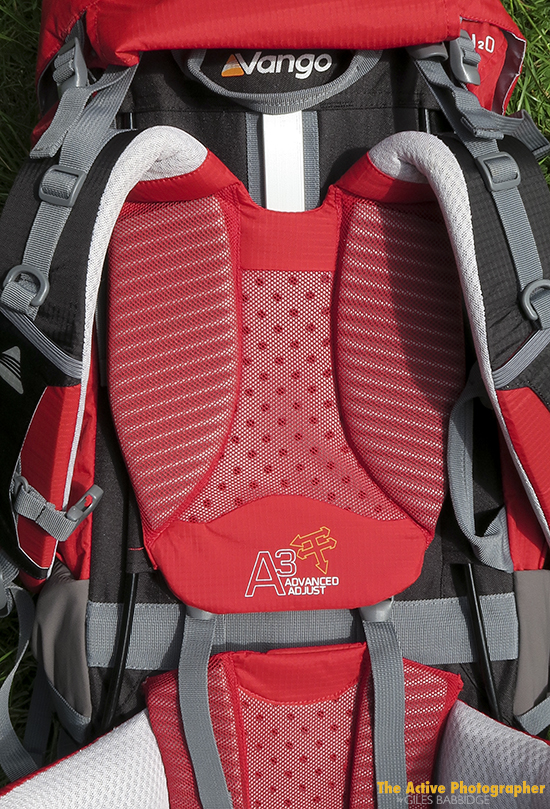 Let's start with comfort and fit – as this is one of the key factors to consider when selecting a rucksack. I've always found that Vango's bags fit me nicely; in the case of the Nanga, this remains true thanks to the A3 anatomical adjust system. No soreness, no unnecessary fatigue at the end of a long day on the trail and I really like the generous padding on the shoulder straps and waist belt. All things considered, my back has remained as dry as it can be even on very hot days carrying heavy kit.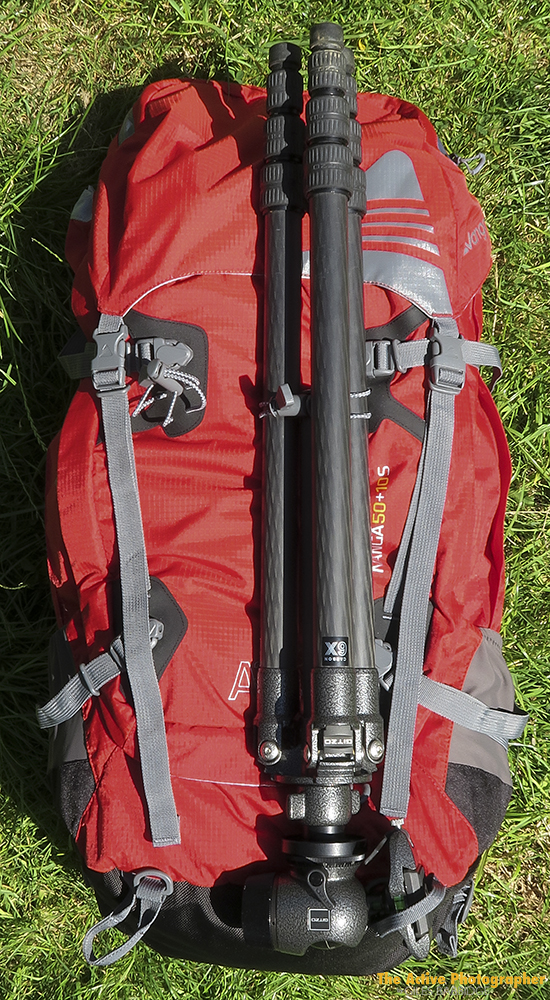 Capacity-wise, the 70 litres (50 in the main compartment, 20 spread across two side pockets) works very well for carrying my typical load. Shelter/clothing/sleeping bag/cooking kit plus a stripped-down camera gear arrangement fits comfortably. Thankfully, a full-size tripod can be securely fastened to one of the ice axe/walking pole attachments, too – always preferable to carrying it over a shoulder.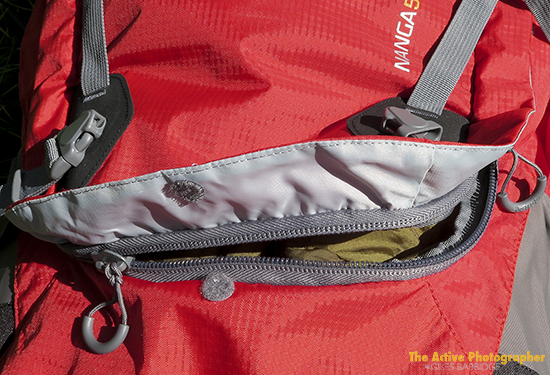 One of the nicest features – a real advantage for quick access – is the front-opening panel which unzips to reveal a wide opening spanning the majority of the bag, top to bottom. In practice, this is perfect for grabbing extra clothing, snacks etc en-route; cutting out the need to unfasten multiple buckles and draw cords at the top is a real time-saver. It has without doubt saved the day, allowing me to get shots/footage which I might otherwise have missed.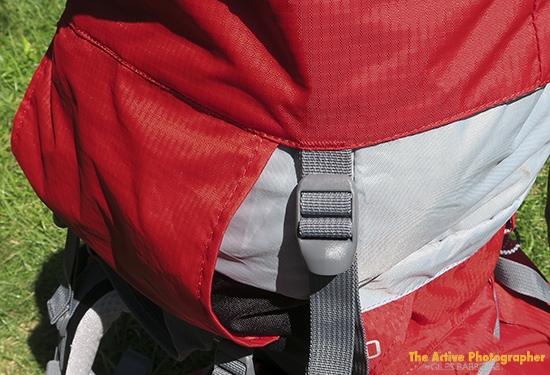 One of my pet peeves with rucksacks in general is the floating lid design; rather than a permanently-attached lid, the floating variety is great when a pack is full to bursting, but can work its way frustratingly loose at times where it holds less contents. This makes it prone to slipping out of place – not ideal if you get caught in a rain shower and/or can't stop to put the built-in waterproof cover in place. Vango has incorporated a halfway solution with the Nanga – a flap which, whilst it doesn't keep the elements out completely, does mean the lid doesn't shift about when you don't want it to.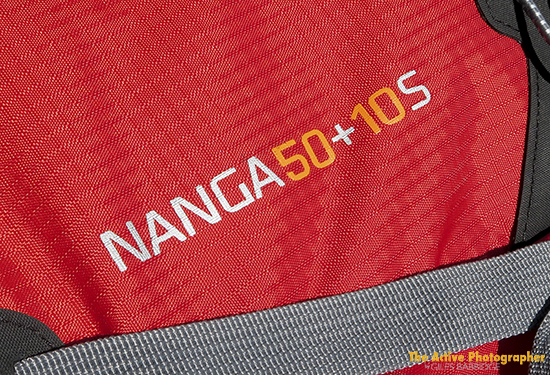 Overall, I've been really impressed with this rucksack so far. The construction is solid, with the Excel® 210D Double Line Ripstop Nylon and Excel® 1680D Polyester Base Fabric offering great protection of my kit. Hearing branches and brambles rebounding off a rucksack when accessing a woodland, for example, can make you nervous with thinner weight materials – but not so here. Likewise, the solid 'click' of decent buckles and 'zzzip' of tightening webbing straps instils confidence and leaves me with a certain smugness as I prepare to make my way along a route.
With the promise of yet more adventure to come in the weeks and months ahead (photo/filming/camping trips), I'm genuinely looking forward to continuing the Test/Review process of the Vango Nanga 50+10S and, at this point, I'm confident that it will continue to perform fantastically well.
Watch this space for my full Test/Review, which will published in due course. If you have any questions in the meantime, do let me know!
Category: Camping, Location photography, Microadventure, Product tests and reviews