My recent overnighter link to podcast on the South Downs did far more than simply provide me with the content I needed for a walking feature. It gave me the chance to catch up with a friend I hadn't seen for a while and also got me thinking about the kit I use.
The life of a working photographer is an ever-evolving one. We move with the times, embrace trends and carve our own paths regarding the approach to equipment and the techniques we use. What works for one person doesn't necessarily work for another.
Here are some thoughts I came away with, which I will be fine-tuning in coming weeks and months:
Camera / lens setup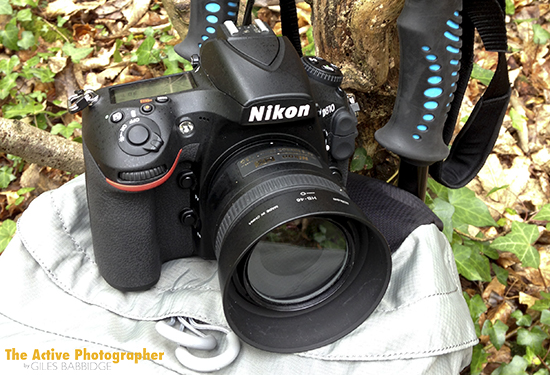 For reduced weight, compactness and overall image quality, I've really taken to using prime lenses as my standard choice whilst out and about. Specifically, I often work with a 35mm f/1.8 attached to my D800 (without grip).
This arrangement is not perfect, however. I've found that, where wider scenes need to be captured, the 35mm lens can be a bit limiting. I typically don't use in-camera DX cropping, preferring to frame a bit more loosely and crop out any vignetting at the editing stage. There's barely any loss in image quality doing this, but it's not the ideal solution.
So, my next step is to take a look at other 'wide' prime lens options – both by Nikon and other manufacturers such as Sigma (whose 10-20mm I have always found to be very sharp but, due to size and weight, is not the best fit for the above). Something around the 18mm or 20mm mark in an FX format would likely fit the bill.
Camera protection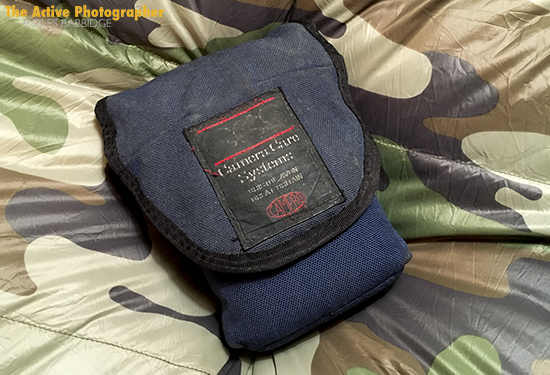 It's the age-old conundrum – how do you carry your camera so that it is always at the ready, yet sufficiently protected if the weather turns against you. In fine weather, simply slinging it over a shoulder or attaching it to my rucksack works well; I don't have to carry the bulk of a case externally (but can put it away in one when not needed).
Waist belt-mounted pouches are ok, so long as they're not too big or bulky and can keep the elements out. For my point-and shoot camera (currently a Canon G7X, used for behind-the-scenes content), I use a small padded pouch attached to my rucksack's sternum strap.
I know of photographers who simply use drybags to house their cameras. Each to their own, but for me, there's simply not enough protection (other than from dirt and moisture) and I'd rather put up with the extra bulk/weight of a padded pouch.
Clothing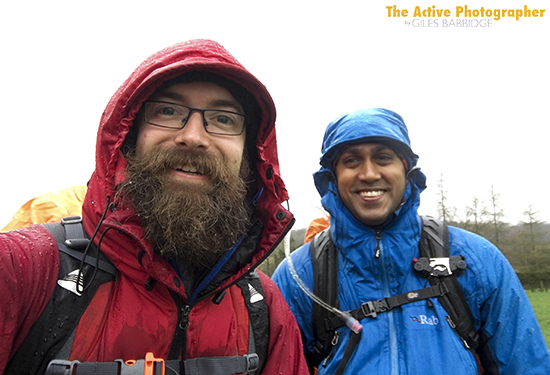 As I discovered, an efficient down jacket used in combination with an outer shell is a bad idea on longer, more strenuous walks! I have used this arrangement in lower-lying areas, in colder conditions and at a more leisurely pace, without issue. As with all kit, it's just a matter of understanding what works for me in varying conditions throughout the year.
In hindsight, I should have packed the down jacket in my rucksack before heading off on Day 2, replacing it with my long-sleeve mid-layer (or even base layer) instead. It was pouring with rain on the second day of the trip, so I wasn't in a comfortable position to make the switch once we were on the move. I also didn't realise that so much moisture was building up inside my jackets.
Gaiters – I left these behind, to save weight and space. The rain was a lot heavier and more persistent than I had expected. Despite wearing excellent, dependable waterproof overtrousers, my boots and socks were wet inside as a result of water riding up and over the ankle area. Oops, lesson learned.
Shelter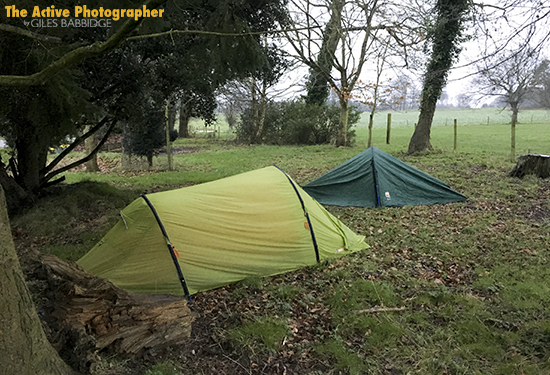 On this occasion, I chose to sleep in a tent. Two reasons: 1) I will shortly be putting together my Test/Review write-up of the Force Ten Nitro Lite 200; this was the final outing for it before doing so. 2) Knowing that the weather was due to be pretty poor overnight and into the following morning, I considered the extra protection to be advantageous.
In full winter conditions, a tent is clearly the way to go for multiple reasons. As it happens, the weather actually wasn't too bad on this occasion – although the setting-up/taking down in rain can be an added frustration and drain on time, not to mention the need to hang everything out to dry upon return!
My resulting thoughts are therefore as follows: I'm inclined to make a tarp/bivvy setup my go-to shelter arrangement throughout the majority of the year. There are many added benefits to this, not least of all the reduced weight and pack size. I will also consider the merits of a tarp/hammock setup on occasions where I know I will be spending the night in woodland. This worked very well for last year's Big Wild Sleepout.
Cookware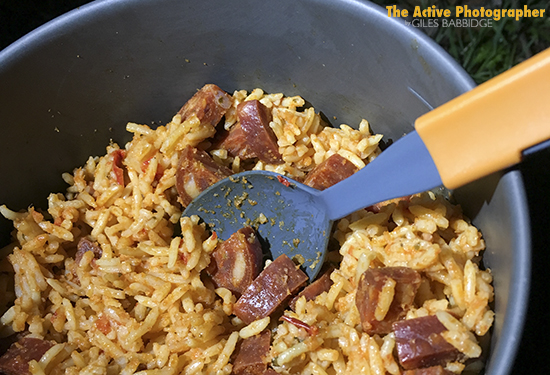 When I'm cooking just for myself, I typically use the smallest pot taken from my Vango Gourmet cook set. It does a great job. Weight is not an issue, nor is pack size, if I'm honest – but I think I could probably go smaller. As you can see in the picture above, there's a fair amount of space left there – quite unnecessary.
My preference regarding stove setup remains faithful to Jetboil. I like how quickly it heats up water and actually, I don't find it a problem to bring up a simmer (as many users have said). I'm not ruling out other systems, including alcohol stoves (for years, I used a Trangia with great success) – especially if I'm made an offer which will give me the required nudge (a Test/Review, perhaps?).
One 'note to self' about the Jetboil, though: Especially for overnighters, remember to use only the smallest fuel canisters! They are so much more sensible and convenient – not least of all because they store within the Jetboil itself until usage.
Water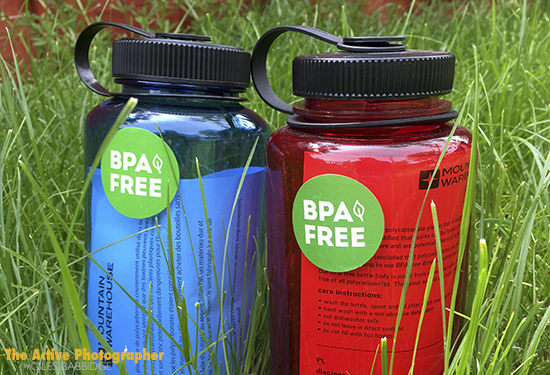 Water is so important, especially in warmer weather. I generally have to carry my own supply (a lot of the South Downs is free from the sort of flowing rivers conveniently found in more mountainous regions). This isn't a problem.
However, here's the thing I've come to realise about my camping trips: I don't need lots of water for overnighters. In fact, I usually take too much. On my last trip, 2 litres was packed and there would have still been some left upon my return, had I not decided to guzzle it down on the morning of Day 2, to save weight.
I reckon 1-1.5 litres should be fine. Maybe in the hotter months of summer I'll add a bit extra (or factor in a comfort break at a local pub along the way!). I've never been a big fan of hydration bladders (what if they puncture in your bag etc etc), but maybe I'm well-overdue a revisit to these items. I'm sure they're a lot better than they used to be.
So, as you can see, food for thought on just a few select items of the equipment I carry. I'll be updating you on the progress of my choices – but in the meantime, do let me know your thoughts and what options you take.
Category: Camping, Location photography, Microadventure, Technique