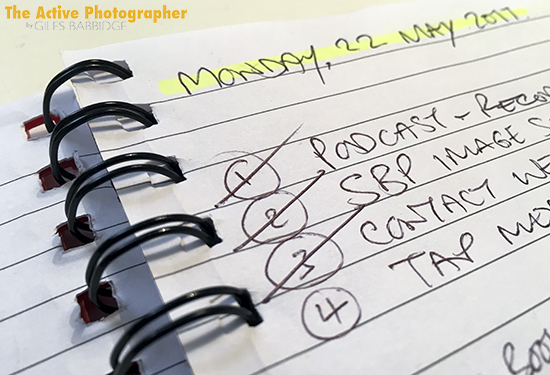 This week: I'm talking about daily planning and the expansion of services I offer to clients.
I've recently been giving a lot of thought to the structure and development of what I do. There are a number of strategies which I find really useful in helping to push things forward and it's these that I am discussing this time round.
Often quite simple, they are nonetheless very effective when it comes to delivering much-needed clarity and, by default, productivity.
Some quick links to things mentioned in this and next week's show:
Did you enjoy this episode? You can help me produce more great content by clicking here.
Music featured in this episode is courtesy of Matt Stevens. You can check out more of his work here.
Podcast: Play in new window | Download
Subscribe: Apple Podcasts | Android | RSS
Category: Photography for business, Podcast episodes, Technique