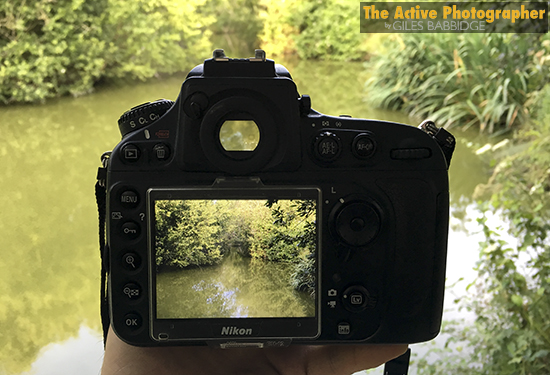 This Q&A 500 originates from a question asked via the contact page of the website. It went into more specifics, unique to the individual concerned, but at its core is a recurring theme.
Ok, so…
It's the classic question – just nine simple words, yet the answer is often reached by a series of crucial, interweaving variables. In many ways, though, you'll get your answer simply by taking a similar approach to how you go about getting published in a magazine.
The first thing I would say is this: People buy from people – so be yourself! If you aren't part of a large brand or agency, or especially if you work alone, don't claim to be bigger than you actually are.
Whilst it might be tempting to say "At So-and-So Photography, we offer…," would-be clients will soon see through the façade if you're not careful. Getting caught out just isn't an option and only leads to frustration and disappointment for all concerned. Keep it personal. As ever, honesty is the best policy.
That's not to say you shouldn't develop your own brand. It doesn't have to be anything grandiose, but it's a good idea to think about what you want to be known for. If you're happy being a 'general purpose' photographer, there's nothing wrong with this – but consider the image you'll project if, say, a potential corporate client sees that you also do wildlife, baby pictures, still life, weddings, food, motorsport… Chances are, they're only looking for a specialist in high-quality business photography so in their eyes, you don't fit the bill.
Producing pictures of a consistently high quality is a given. A certain benchmark needs to be reached. If you think you're not quite there yet, take the time to perfect your technique without the pressure of clients breathing down your neck. Please don't get caught up in the trap of thinking your camera isn't good enough (it's almost certainly going to be perfectly adequate) or that you need to buy new kit in order to sell photos. Remember – cameras, lenses, tripods etc… all these things are merely tools.
If we're talking about selling stand-alone pictures here, then it might be worth looking towards stock libraries. These, combined with an active online presence, can provide a great income – but there is a lot of hard work involved (not least of all the need to be continually shooting and updating your archive).
You might also consider selling prints through your website or at art fairs, markets etc. There will be overheads involved (printing, packaging etc) but, again, it's another avenue worth exploring.
So, a considered approach is going to be key to your success. With various measures in place – staring with a portfolio website, social media accounts etc – it's then simply a matter of pushing hard, putting yourself in front of the right people and getting noticed. There are no short cuts as such, just stay determined and keep at it. Results will follow!
—
If you have a question about photography, writing, the outdoors, being freelance etc – just ask and I'll give you a no-waffle 500-word answer. If you're on Twitter, add the #QA500 hashtag and send your question to me @gilesbabbidge.
—