Just What Is The Active Photographer All About?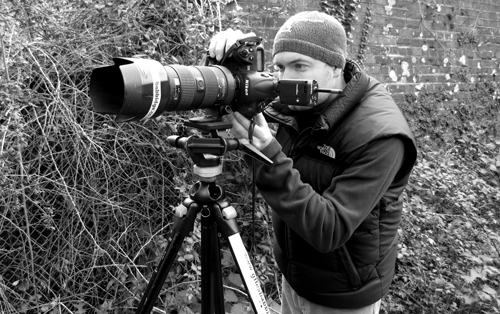 It's quite simple, really. The Active Photographer is a behind-the-scenes glimpse into the day-to-day life of a working professional photographer.
Within these pages and through the miracles of podcasting, I'm talking to you whilst out and about on location, sharing a load of ideas and information about just what goes into making photographs for my clients and for myself.
Along the way, you'll see some great interviews with all manner of interesting people, from manufacturers and suppliers to fans and fellow photographers and outdoors adventurers. Some will no doubt be familiar to you; others will be new names who will inspire you to get out there and create your own brilliant pictures whilst having some great experiences.
Oh, and it's not all just about f-stops, shutter speeds and who's got the biggest lens. Oh no, I like to think of myself as a well-rounded chap and as such The Active Photographer needs to reflect this. That's why I'm also talking about things which, although they don't immediately shout 'photography,' are nonetheless an integral part of world I inhabit and the work I do on a daily basis.
Whether you're here as a professional colleague or as an enthusiast, you'll get a wide variety of useful and inspirational tips and resources covering a range of topics connected to photography, the great outdoors and more.
If you like what you see, be a sport and let me know – it does the soul good and, if nothing else, it'll give the others more content to feast upon!