Welcome To The Active Photographer!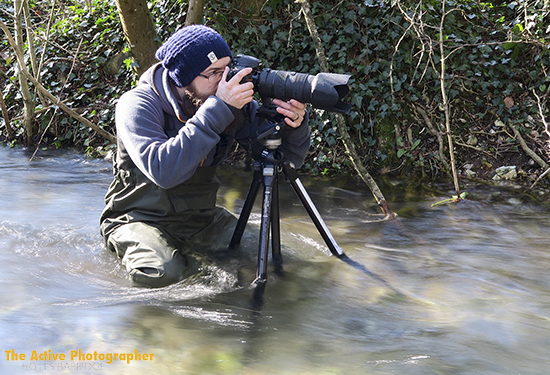 .
It all started way back when…
.
I've been a professional photographer for around 15 years now. If you add that to my non-pro photography background, we're talking somewhere in the region of 25 years' experience.
That amount of knowledge is no good selfishly sat in someone's head – which is why I decided to share it with you here. If you can benefit from the ups and downs, victories and failures that I've gone through over the years, then… well… that makes me happy.
.
If you're new to The Active Photographer… Welcome!
.
So what's it all about, then? Actually, it's quite simple.
TAP is centred around a behind-the-scenes glimpse into the day-to-day life of a working professional photographer. Or to be more accurate – if you take my feature-writing activities into account – a photographer/writer.
From within these pages, you can enjoy podcasts, videos, product test/review features, Q&As, industry interviews and more besides. Basically, loads of ideas and information about just what goes into making photographs (and magazine/online articles) for my clients and for myself.
All of this is routed in my honest coverage of real world shenanigans. So don't expect to see any of those staged office unboxings, glorified photo shoots or 'look how great my life is' exaggerated musings. I love what I do, and hopefully that comes across, but this isn't the always-glamorous life that is often portrayed.
.
It's not all just about f-stops, shutter speeds and who's got the biggest lens here, either.
.
Nope, what you'll find if you have a little nose around is that I also talk about things which, although they don't immediately shout 'photography,' are nonetheless an integral part of the work I do.
TAP understandably has a big following within the outdoors world, so if photography plays second fiddle to your love of getting outside, you should equally feel at home. I often talk about the kit I use – from cameras and tripods to rucksacks and tents – and I always try to strike a balance between the two worlds.
.
The photo-outdoor community is great!
.
… Which is why I warmly encourage you to get involved. Don't be shy – if there's something you'd like to see me feature or talk about, just ask!
At the end of the day, my aim is to encourage you to get out there and create your own brilliant pictures whilst having some great experiences along the way.
.
One favour I ask…
.
If you like what you see, be a sport and let me know – it does the soul good. Also, if you know of anyone you think would benefit from my ramblings, please forward them a link or point them in my direction.
.
Many thanks and enjoy the site!
Giles.
(@gilesbabbidge)