Join Giles On A Photo-Camping Jolly
The Active Photographer Jolly 2016!
Photo-Camping events coming soon…

The Active Photographer what?
The Jolly is a weekend away, held deep within the beautiful British landscape. A chance to unwind and have fun – at the same time learning how to take great pictures. It gives you the perfect chance to completely indulge and immerse yourself in your enthusiasm for photography and the great outdoors.
Photography is all about getting out there, learning through doing. Too many people get bogged down in the technical side of things, which is why you'll be embracing the get it right in camera approach.
Over the course of a fun and relaxed weekend among like-minded friends, you'll pick up a load of new skills and hone the techniques you already have – using practical, real-world subjects as you see them throughout your stay in amongst the beautiful and inspiring English countryside.

Some basic info for now…
When is the next Jolly?
TBC
Where will it be taking place?
TBC
How many places are available?
Just 6 spots will be available. Nice and cosy, much more informal than those big, group workshops!
How much will it cost?
TBC
How long does the Jolly last?
Everyone turns up on the Friday afternoon, and we say cheerio on the Sunday afternoon.
What will I need to bring?
A digital camera (preferably a DSLR, though not essential), tent, sleeping gear, clothing, some food. Oh, and a sense of humour is essential!
Anything else?
You will need to bring your own food and drink – including whatever you'd like for our Saturday night BBQ. Refreshments will be provided over the course of the weekend, as will Sunday breakfast.
There will be local shops nearby and wash/cleaning facilities on site.
If you are short of basic kit, let me know – there are ways around making sure you have a great, comfortable weekend.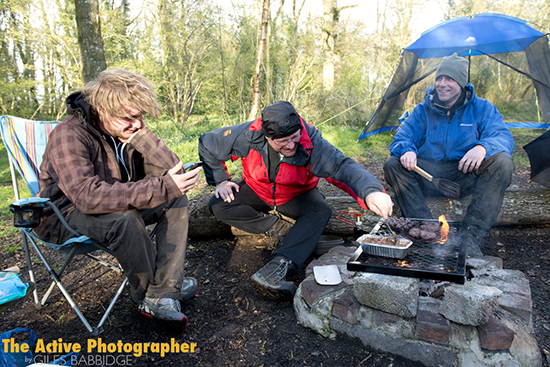 Interested? Intrigued?
Why not take a look at what we got up on a previous Jolly weekend here.
If you don't want to take my word for it – see what others thought of another previous Jolly here.
Ready to register your interest? Brilliant!
Take your pick:
TBC
Book your place right now by using the secure payment link!
Be sure to let me know which Jolly you would like to attend, by leaving a note with your payment.
For further enquiries, simply hit the following link:
Remember – places are strictly limited, so get in quick!