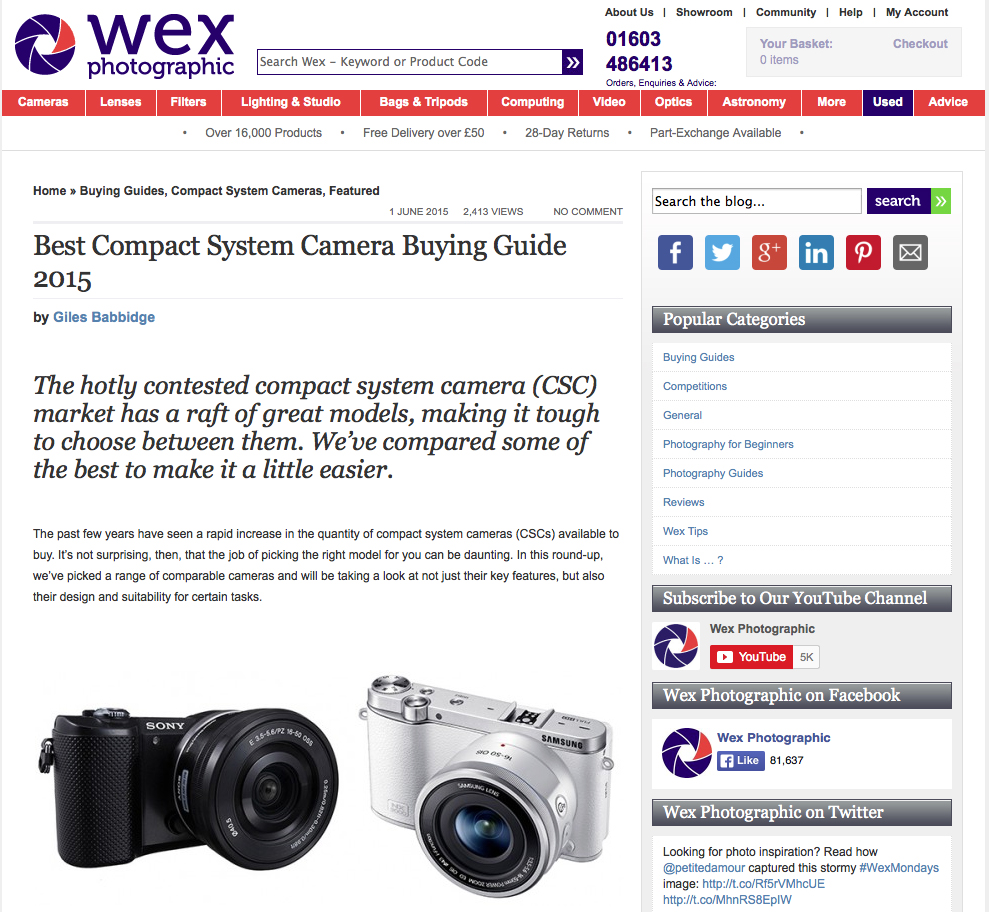 My latest offering over on the Wex Blog is now live. This time around, I'm giving you a guide to choosing between some of the many compact system cameras (CSCs) currently available on the market.
The past few years have seen a rapid increase in the quantity of CSCs out there and picking the right model for you can be quite a confusing process.
In the guide, I've taken a look at a range of comparable cameras and discussed not only their key features, but also their design and suitability for certain tasks.
To view the full, comprehensive article, just follow this link.
Enjoy :)
Category: Product tests and reviews, Writing