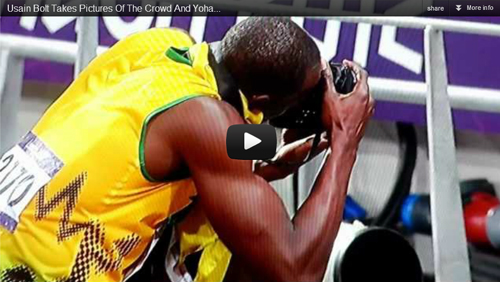 With London 2012 coming to a close this evening, now is a great time to reflect on the achievements of many a great athlete.
As you'd expect, there have been countless highs and probably just as many lows, all of which have produced stand-out moments for any number of reasons. What took me by surprise, personally, was the great sense of pride the Games created within me – yes, I knew we'd be making our mark on the world by playing host, but I hadn't realised just how much this would affect me.
Of course, for many people, being a photographer at the Games would be a dream come true, and there were many events which I watched with a photographer's (rather than spectator's) eye firmly in place.
The BMX, mountain bike, judo and kayak competitions all appealed both visually and from a photography technique standpoint; who knows, maybe I'll now make an effort to seek out smaller-scale events in order to build my portfolio in those areas.
The two stand-out moments for me were both expected and unexpected…
Firstly, Gemma Gibbons' match against France's Audrey Tcheumeo in the Judo was a belter; I'd love to have been able to catch the action and reaction as it unfolded.
But secondly, something quite unexpected – something which brought a smile to my face, not just because it had a photography reference.
Usain Bolt's celebrations after winning the Men's 200m summed up just what the Games are all about.
It's one thing to be the best in the world, but equally important to have fun and share the moment with those around you – as demonstrated when Bolt approached photographer Jimmy Wixtrom, took hold of his Nikon D4 camera and proceeded to fire off a stream of unique pictures of the crowd, sports photographers and team mate, Yohan Blake.
Absolutely brilliant.
What makes this all the better for me, is knowing that Bolt has previously declined to be photographed by Wixtrom, instead promising him he would get his picture after the 200m was complete.
In case you missed the moment, you can take a look at it below. Also, you can see the pictures captured by Usain Bolt here and here.
Category: Location photography, Video