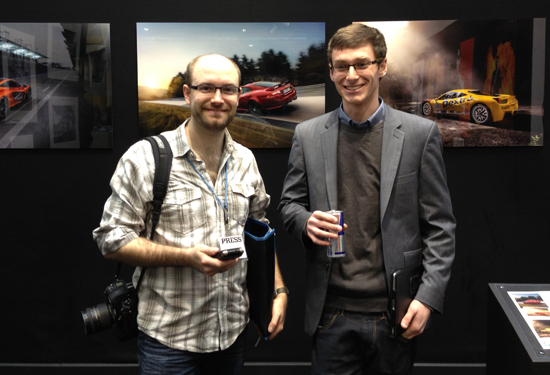 This week: I'm at Focus On Imaging again, and catching up with automotive photographer GF Williams.
GF Williams is young photographer, carving out a career in the car photography world. With some of the world's most prestigious car brands listed among his clients, it's no wonder he loves what he does.
But of course, it's not all glamour – as he explained when we had a chat in front of a selection of his pictures at the Focus On Imaging Gallery.
Some quick links to things mentioned in this show:
Music featured in this episode is courtesy of Matt Stevens. You can check out more of his work here.
Podcast: Play in new window | Download
Subscribe: Apple Podcasts | Android | RSS
Category: Location photography, Podcast episodes, Product tests and reviews, Technique