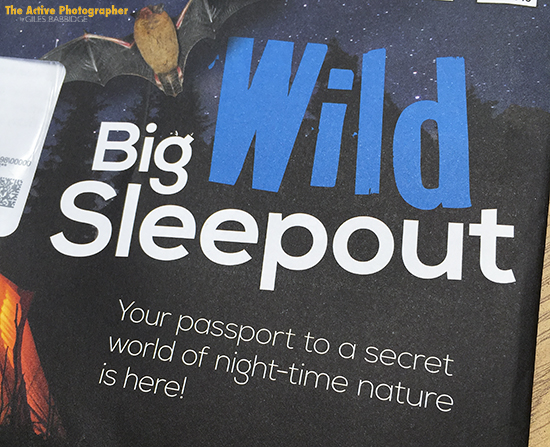 Today's post is a quick heads-up for those of you who like to combine your love of photography with a spot of camping and/or nature.
In case you weren't aware, the weekend of Friday 29th – Sunday 31st July 2016 sees the Big Wild Sleepout here in the UK.
Organised by the RSPB (The Royal Society for the Protection of Birds) in conjunction with Rohan (outdoor clothing and footwear), the event aims to encourage you and your family to embrace nature by undertaking a night-time adventure – all from the comfort of your own home (or further afield if you so wish).
Here's what it's all about, according to the info pack you can send off for (completely free of charge):
The RSPB "… want as many people as possible to get closer to nature by spending time outdoors at night and doing some of the activities found in your night-time passport or online at rspb.org.uk/sleepout. Make it a full night in nature: why not camp in your garden, in the countryside or at an event hosted on an RSPB nature reserve? Sleep in a tent, in the house or make your own shelter – survival-style bracken and branches bivouac or a blanket den in the living room. Whatever you do, be amazed by our nocturnal neighbours."
Sounds fun, right? I think so. In particular, it's a great way of inspiring your children to appreciate nature and the outdoors (and, let's face it, indulge yourself at the same time!).
There's loads of information on the RSPB website – see above or follow this link.
I'm still working on how I'll be making the most of the weekend. Plenty of ideas, and of course I'll be sharing my experiences with you along the way (perhaps via a video and/or podcast as well as the usual channels).
For all you social media-savvy types… Don't forget to include the #bigwildsleepout hashtag when sharing your adventures on Facebook, Twitter, Instagram and the like. Oh, and let me know how you get on, too!
Have fun :)
Category: Camping, Family activity, Location photography, Microadventure, Night photography