Adding a tripod to your kit list is a wise move, but with so many options on the market to choose from, where do you start? This offering from Manfrotto just might fit the bill for those of you who want to strike a balance between travelling light and having the option to support a slightly weightier camera/lens arrangement.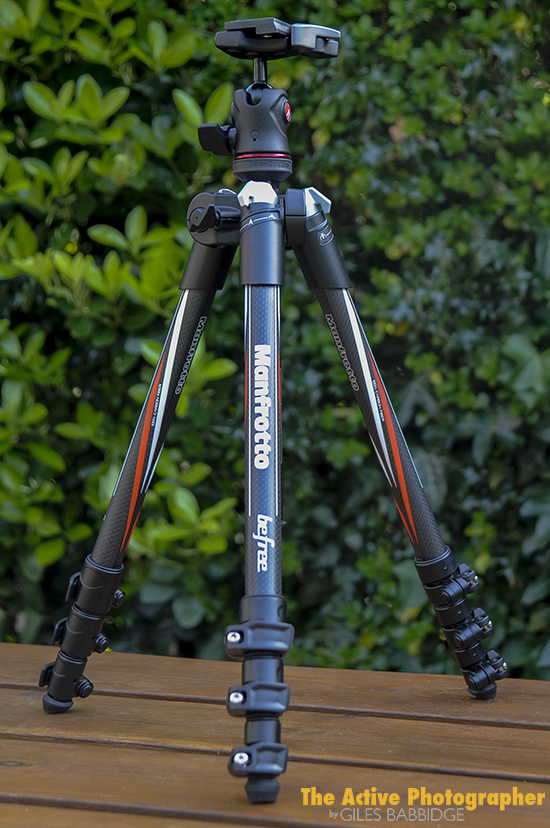 The Carbon sits at the top end of Manfrotto's Befree range – which also features the Befree Alu and Befree One models. The differences can be subtle at first glance, but this particular model's main selling point is its reduced weight. The set of carbon fibre legs delivers a 20% saving compared to the aluminium versions – perfect for those of you who like to travel as light as possible.
First off, let's look at a few of the specifics.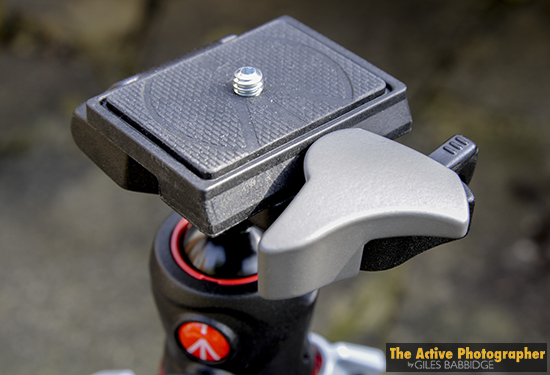 What you get for your 1.1kg (2.43lbs) is a 4-section design complete with a lovely, smooth ball & socket head featuring a quick-release platform with locking switch that inspires confidence that your camera is in safe hands.
Attaching a camera is simple, thanks to a handy, fold-down turning ring which sits underneath the platform – gone are the days of having to fiddle with a coin or screwdriver!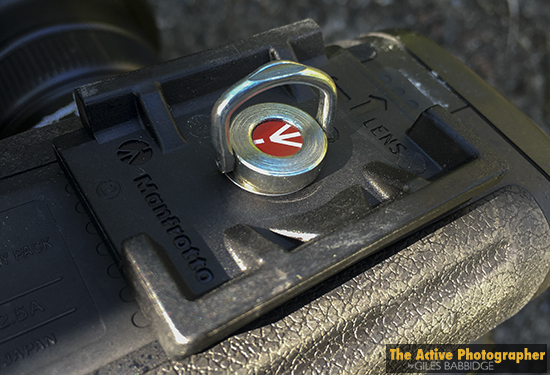 On each leg, the locking mechanism is firm and easy to use even in colder weather – with or without gloves on. I particularly like the fact that it can be operated with one hand (using a thumb whilst gripping the leg in the palm of your hand). This method also applies equally well to the leg positioning lock (below) and head.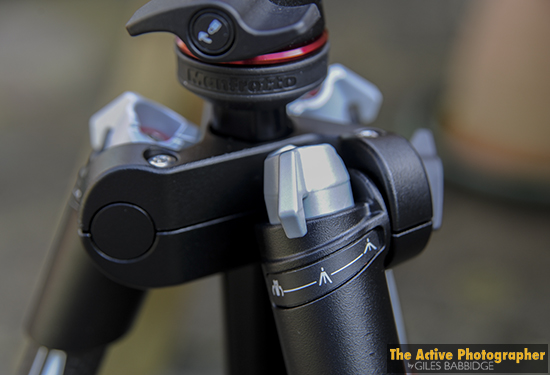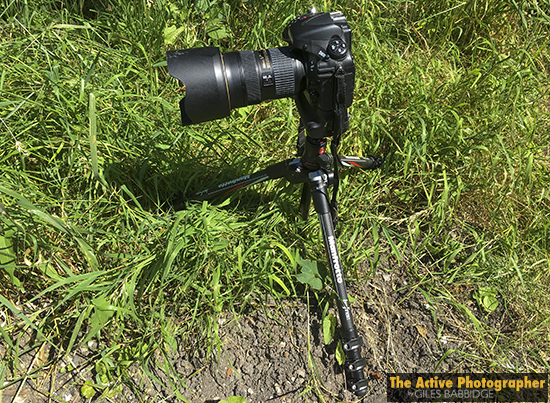 The leg positioning lock works very well, giving the user three sturdy positions – 'unlock' for inverting the legs ready to be folded for carrying, 'standard' and 'low'; the latter offers great flexibility for a close-to-ground-level camera position. So, your maximum height here, with the centre column extended, is 142cm (55.9") and the minimum is 37cm (14.63").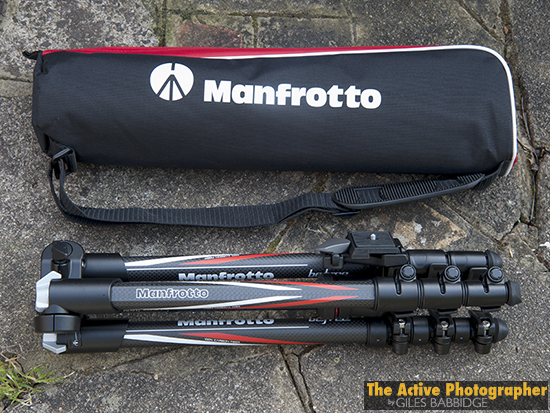 As for portability… well, yes, the Befree Carbon really does do what it says on the tin. It comes complete with a lightly-padded shoulder case – overall length 43cm (15") approx. – which, with tripod enclosed, I've found easily fits in a standard rucksack side pocket, if required. To get the tripod to fit in the case, you first have to loosen the head, then fold the legs upward and adjust the centre column so that it does not stop them resting flat. This process can be a bit fiddly to begin with and did catch me out a few times – but isn't a problem once you get the hang of it.
Final thoughts, then…
Having used the BeFree Carbon for a while now, it's come to be my go-to support for all manner of light-weight trips – especially day-longs and overnight camping excursions. Before that, the Manfrotto Compact Photo-Movie Kit tripod proved itself time after time – so there was really never any doubt that this latest incarnation (albeit not a direct update of that previous model) would let me down.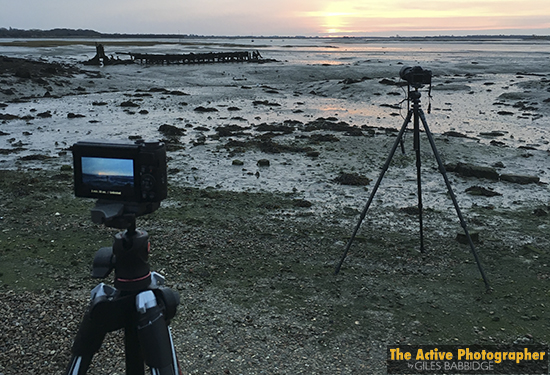 In particular, the Befree has proven itself to be a great tripod for occasions where I need to set up a camera for behind-the-scenes content (both stills and video). In this role, it provides a solid platform for the likes of a Go-Pro or Canon G7X – all of which I know can be left alone to do their job. I have also trusted it to support everything up to my professional camera bodies with 80-200mm telephoto lens attached.
All-round, a great performing tripod.
Category: Product tests and reviews