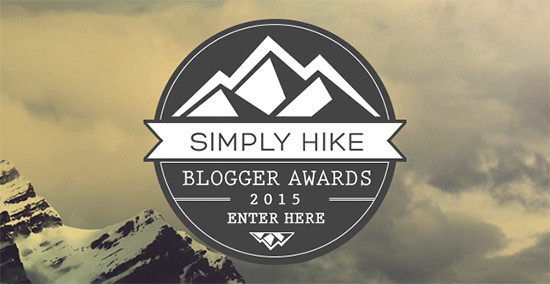 UPDATE #2: The Awards have now finished. Many thanks to everyone who voted me into the final!
I'll keep this short and to the point, folks…
I recently received an email from the lovely people at SimplyHike.co.uk, asking me to submit TheActivePhotographer.com in their all-new Blogger Awards!
This recognition is, in itself, a nice surprise – but of course it is you who can ultimately help to propel me (and The Active Photographer) to the heady heights of being a finalist and, who knows, possibly even an overall winner!
So, here's my simple plea…
If you could spare a moment to follow THIS LINK and head on over to the Awards page, I would be ever so grateful. I reckon it'll take you less than 30 seconds to enter the details and nominate The Active Photographer in the Outdoor Photography category.
Last date for nominations is 24th April – so be sure to encourage your friends, family, colleagues etc to get their vote in sharpish!
UPDATE #1: The Active Photographer has made it to the final selection! Nominations close on 31st March.
Big thanks, everyone :)
Category: General