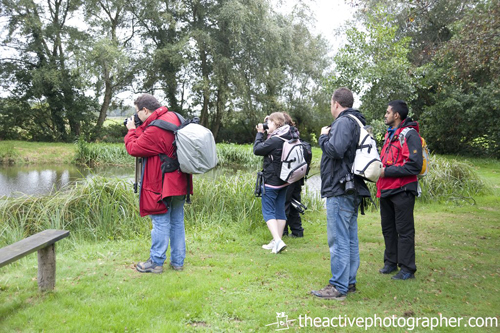 Well now, it's been just over a week since the very first Active Photographer Jolly – and still the banter is making its way around the interwebs!
Seriously, I couldn't have been happier with the way things went, and I must say I'm quite humbled by the comments I've received from everyone. They just go to support what I had hoped for all along – that the Jolly isn't just a place for learning photography techniques, but an opportunity to forge new friendships with like-minded individuals at the same time as honing one's picture-making skills.
The first crop of attendees have followed up that outing in such generous ways. To begin, I asked them all to put their (frank and honest) thoughts down on paper – and the responses were very enlightening! Some of the key points raised will be making their way into the next event [Ed – to be announced very shortly!], without question.
So, rather than take my word for it, here are a number of great write-ups you might like to take a look at:
Gareth wrote two – that's right, two! – posts… The Active Photographer – A Jolly Review and A Weekend Of Learning. Alvin left some thoughts in the comments section of podcast Episode #39. Eleanor sent a very nice Word document, which she kindly agreed to let me publish; you can read it beneath Alvin's comments here.
So, a great big thank you to everyone who came along and made out first outing such a success – I can't wait to see you at future Jolly!
If you're on Twitter and would like to keep informed about all the latest news, gossip and updates concerning these wonderful outdoor photography weekends, all you need to do is search for #TAPjolly.
Category: Jolly