This Test/Review is written in conjunction with that of the Paramo Men's Bora Fleece Hoodie. If you haven't checked that out already, you can find it here.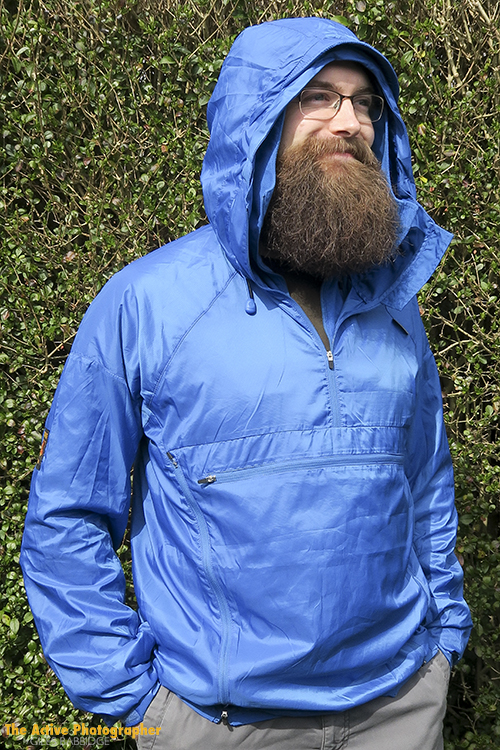 The first thing to strike me when I first picked up the Bora Windproof Smock was its lightness – staggering at a mere 197g! This is achieved thanks to the Nikwax Windproof material that is used throughout, which offers great breathability and resistance to wind, along with water repellency in light rain.
In practice, I've found that last quality true enough – you'd only want to wear this garment in the lightest of rain; anything more than drizzle and damp patches appear before moisture then begins to soak through.
To be fair, this isn't a fault of the product, just a limitation which the user should be aware of. If you want to make it fully waterproof, it should be worn in conjunction with the Bora Fleece Hoodie. Alternatively, treating it with Nikwax TX Direct will give you better water-resistance performance.
So what of the features, then?
Well, as you might expect from a sister product, many of the features of this smock resemble those of the Bora fleece hoodie. In this way, usability is improved; as everything lines up nicely, you don't get awkward access to pockets or excess material layering up in key areas such as around the zips or neck/hood area.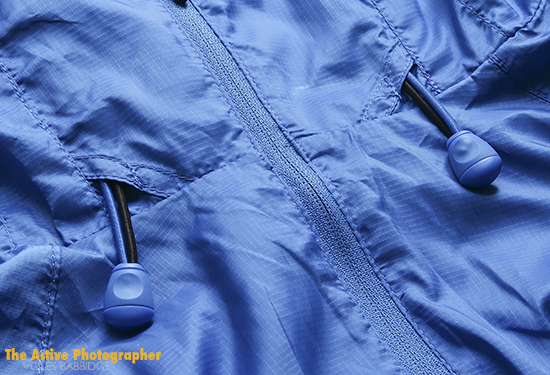 Starting at the top, you get a generous, hat-friendly hood with a soft (i.e. non-wire) peak. In practice, this does a great job of keeping wind and rain off the neck and face (including oversized beards!). At both the front and round the back, you'll find elasticated draw cords which hold firm when adjusted – giving a perfect snug fit around the head.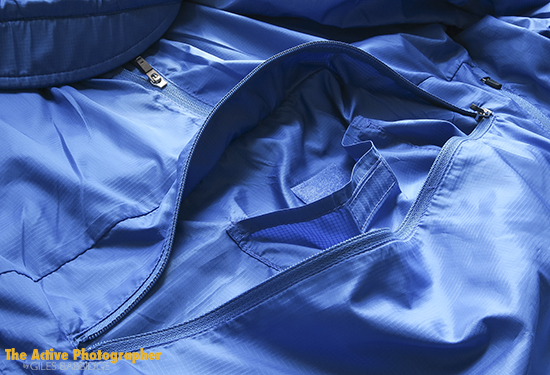 As a fan of smocks, I partIcularly like the large chest pocket. Here, it is perfect for storing items which need to be retrieved regularly such as an OS map or phone. It even has a small internal pouch for smaller items like lens caps and batteries.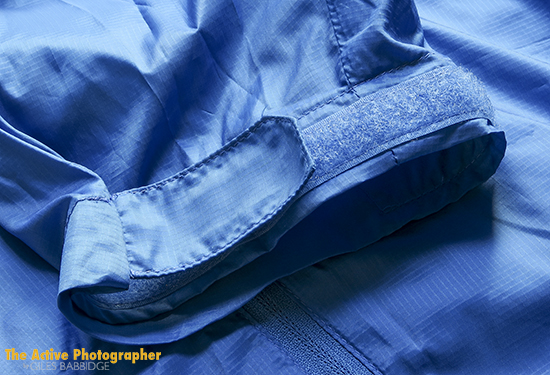 The cuffs have nice, strong Velcro tabs which do the job perfectly; it's a great feeling to be stood on blustery coastline or high on a hill, camera up to the face, knowing that the breeze can't funnel its way up your arms to make you instantly cold!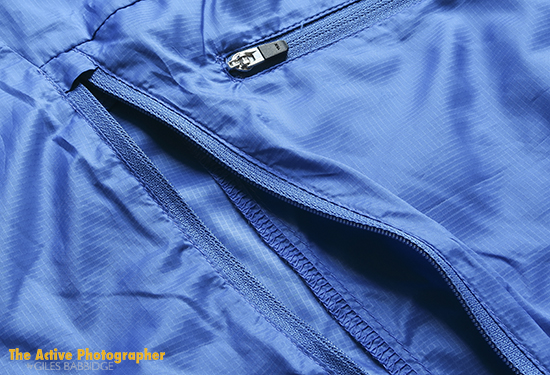 If you do get too warm, the Bora sports two long zips, one either side, which run from the hem all the way up, past the chest pocket, to just below the armpits. Undoing these, you're left feeling somewhat like a mannequin. Again, not a criticism – just a reference to the way in which all that lightweight material is left to move freely, giving you plenty of rapid cooling.
On a purely aesthetic level, the darker blue of this smock compliments the lighter-coloured fleece really well. It's always nice when design fuses perfectly with function!
When heading outdoors, we should never underestimated the wind's ability to cool the body in a relatively short period of time. Setting up camp in a valley, standing around when waiting to photograph a sunset – these kinds of activities can leave you exposed.
The Bora Windproof Smock is perfectly suited to keeping the wind at bay in these situations – and when the heavier rain comes, adding the Bora Fleece underneath gives a great, reassuring extra level of protection.
More information about the Men's Bora Windproof Smock can be found via the Paramo website.
Category: Product tests and reviews